News
Press Releases
University Innovation Showcased at Converge Virtual Events
The very latest innovations emerging from Scotland's world-class universities were on show this week at a series of fast-paced, virtual pitching competitions hosted by Converge, Scotland's largest company creation programme for the Higher Education sector.
Designed to showcase semi-finalists across three challenge categories – Impact, Creative and Converge – this year's events were held virtually with attendees including university principals, senior academic staff, entrepreneurs, investors, Converge funders and partners and the media.
The first of the competitions, Pitch to your Peers, took place on Monday 29 June with semi-finalists in the Impact and Creative Challenge cohorts competing for two 'Best Pitch' cash prizes of £1,000. In joint first place for the Impact Challenge category were Sara Mair Bellshaw from the University of the Highlands and Islands with Slow Adventure, a sustainable tourism company, and Fraser Stewart from the University of Strathclyde with Connex Solar, a smart controller that connects households to form community microgrids.
Triumphing in the Creative Challenge category was Lucy Fisher from Robert Gordon University with Knit It, a new platform aiming to re-invent knitting patterns to make them more accessible to a new generation of knitters. An additional highlight of the evening was a live Q&A with Martin Valenti, Head of Climate Enterprise at Scottish Enterprise, who spoke with passion about the critical role entrepreneurs are playing in the fight against climate change.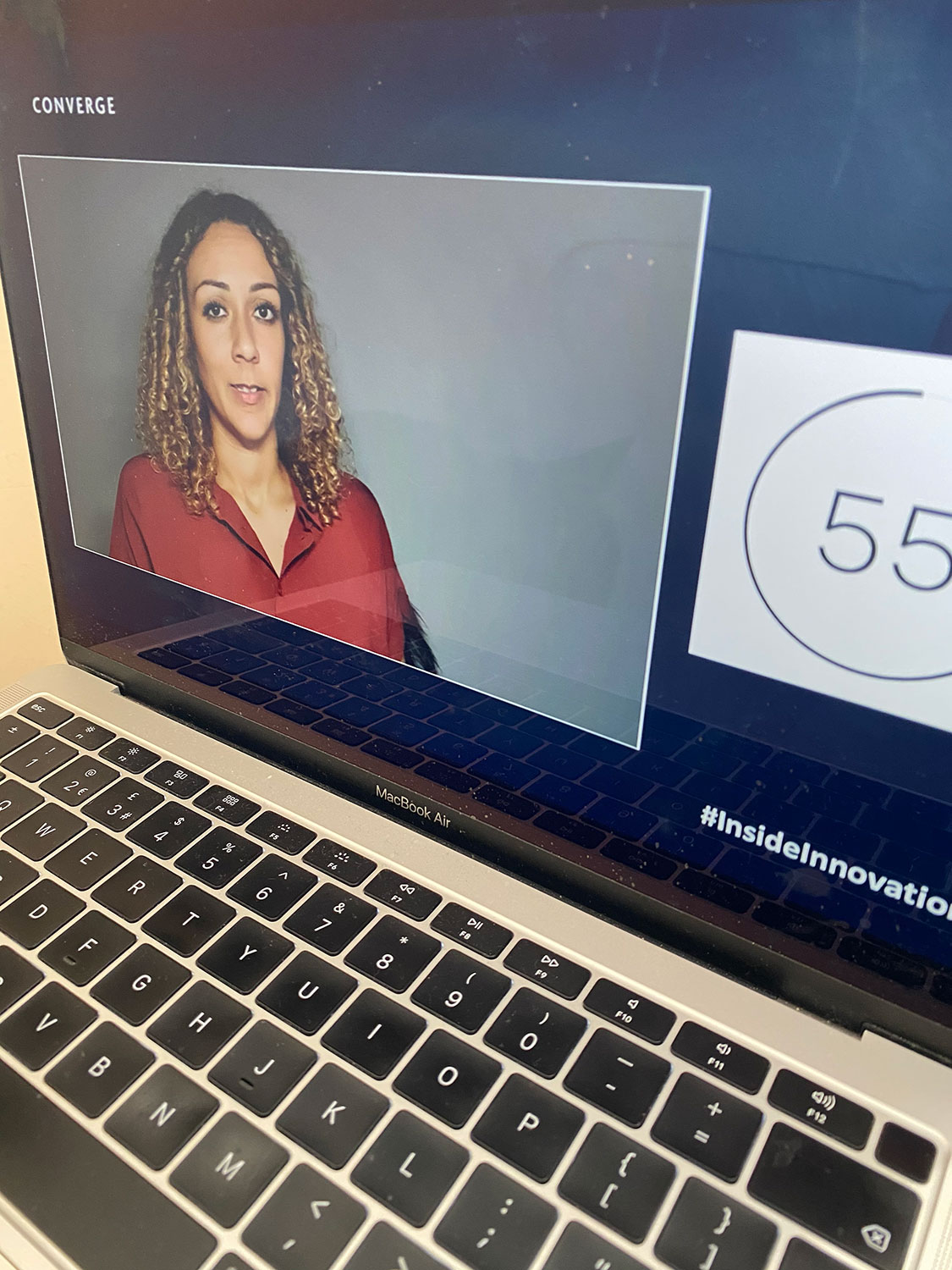 Last night was the turn of Converge Challenge semi-finalists to take to the virtual pitching stage. Hosted by Scottish news presenter Halla Mohieddeen, and billed as an evening with Scotland's leading and future innovators, Inside Innovation showcased 29 aspiring academic entrepreneurs from universities up and down the land. 320 attendees from across Scotland, the UK and overseas including Switzerland, Belgium, Poland, India, Germany and the USA, tuned in to watch them deliver a 60-second elevator pitch.
An investor-led panel of judges which included Fraser Lusty of Equity Gap; Gillian Fleming of Mint Ventures and Steven Morris of ESM Investments selected the winning pitch with £1,000 in cash going to Eve Hanks from Scotland's Rural College with MI:RNA, a novel testing technology that identifies heart disease in small animals with a single blood sample. The judges' prize also included a money-can't-buy mentoring session with investment guru and serial angel investor, Paul Atkinson. An Audience Choice Award of £500 in cash went to Olufemi Johnson from Heriot-Watt University with IntelliPalp who is developing a non-invasive test to diagnose prostate cancer.
The evening included a not-to-be-missed interview with serial tech entrepreneur, Lesley Eccles, Co-founder of fantasy sports platform, FanDuel, and now Founder and CEO of relationship app, Relish, who joined live from her home in New York. There was also live Q&A from Converge Chair and investment guru, Paul Atkinson.
This week's events followed two weeks of intensive business and pitch training designed to equip this year's Converge semi-finalists with the skills they need to further develop their ventures. In the next phase of the programme, semi-finalists will submit a business plan with the very best ideas going forward to the Converge Awards final on 24 September 2020.
Claudia Cavalluzzo, Director of Converge, comments:
"Pitching your business is one of the most important skills to harness as an entrepreneur. Whether it's raising investment or gaining new customers, pitching is an essential skill which is why it is such a key part of our business training programme. Pitching doesn't always come naturally, however, which is why I've been blown away by the standard of our semi-finalists this year. They almost make it look easy! Huge congratulations to everyone for taking part.
A clear message from our keynote speaker, Lesley Eccles, was the ability of Scotland's entrepreneurs to think innovatively while admitting that the challenge is often the lack of ambition. It appears to me that this year's cohort is not short of ambition and we are all very excited to see what they will do next."