Converge is the only programme of its kind bringing together academic entrepreneurs from every university in Scotland. Our mission is to empower people to take their future into their own hands. We do this by providing intensive business training – tailored to academic entrepreneurs – a dynamic and supportive network and one to one guidance for university staff, students and graduates.
"Being my own boss is the most stable job I've had in years!"
CAROLINE BARELLE CEO, Elasmogen
Tune in to hear Caroline's incredible entrepreneurial journey and how she turned a redundancy into a business opportunity.
Listen Now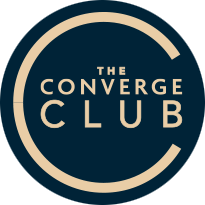 We call our alumni the "Converge Club" See some of the inspiring people who have blazed their trail through Converge!
WATCH VIDEO