On a mission to make the world a greener, fairer place?
Sponsored by SSE, the Net Zero Challenge is designed to springboard climate-conscious entrepreneurs developing low-carbon solutions in the race against climate change.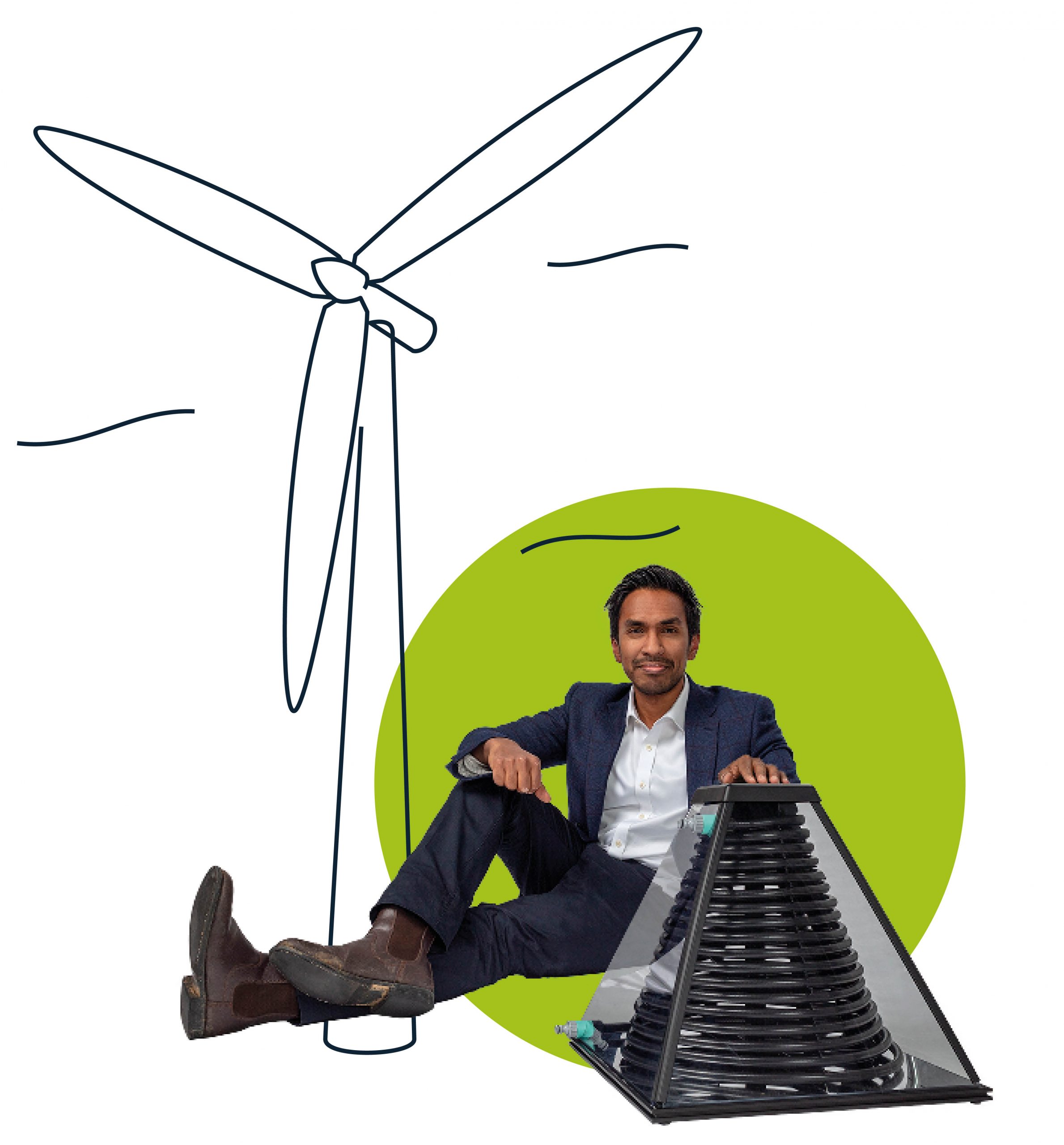 What's in it for you?
Speed is of the essence in the race to Net Zero, so let us help you fast-track your idea from concept to reality with cash prizes, intensive training and support from SSE - the leading generator of renewable electricity and one of the largest electricity network companies in the UK who develop, own and operate low carbon infrastructure to support the zero-carbon transition.
£30k
First prize
Winning our top prize will get you £30k in equity-free cash and £17,250 of in-kind business support from SSE and our industry partners towards turning your idea into a reality.
£10k
Runner-up prize
The runner-up will receive £10k in equity-free cash and £9,000 of in-kind business support from our industry partners to help get your business up and running.
Training
Bespoke business training
All successful applicants enjoy a money-can't-buy package of training and pitch coaching from experts with real-world experience of starting and growing global businesses.
Plus
Post-programme support
Once you've been accepted onto our programme, your journey doesn't end there. As a Converge alumnus, we continue to provide you with access to our network of investors and advisors, business support and publicity and promotion.
Who can apply?
We welcome both product and service-based ideas that can deliver maximum impact for Scotland's net zero goal. For instance, you could be developing a new system to store energy or creating a new carbon capture technology. We're also looking for projects that reduce carbon in non-energy related sectors.
Read our full terms and conditions
Staff and students at all Scottish Higher Education Institutions are eligible to apply.
Recent graduates (up to 36 months after graduation from the initial application date) from Scottish Higher Education Institutions are eligible to apply.
If you do have an existing company, it must be dormant, non-trading or trading for no longer than 24 months with a secured income not higher than £150,000 (including but not limited to grants, investment, loans, revenue, prizes).
Team and joint applications are accepted, provided one member of the team is a student, recent graduate or member of staff from a Scottish Higher Education Institution.
Applicants must plan to have their business headquartered in Scotland.
The lead applicant must commit to attending the final investor pitches and our Awards ceremony. Our Innovation Showcase is also a compulsory event but can be attended by any team member.
We highly recommend you attend our training events as past experience shows these dramatically increase the quality of business plans/cases and your chances of reaching the final stages of the challenge.
You must either own or have the right to use and commercially exploit all Intellectual Property Rights related to your business idea.
This challenge is aimed at new or prospective businesses that are operating within twelve months of our annual Awards in October.
Applicants need to demonstrate validation of their product/service, early customer engagement and a viable route to market.
Judging criteria
We are looking for projects that can demonstrate substantial and sustainable impact towards reducing carbon emissions.
Innovation
Intellectual property
Disruptive potential
Competitive advantage
Net zero impact
Potential to reduce carbon
Scalability
Market validation
Customer engagement
Viable route to market
Market fit
Team
Relevant experience
Planning for future team
Resource planning
Understanding of market readiness requirements including funding, expertise and operations
What's involved?
Our challenges are split into four stages over a period of six months. Applications open in January and are evaluated by a panel of university representatives.
If you're successful, we'll give you access to our online, on-demand training modules from w/c 8 May. You'll then be invited to attend in-person business training and pitching in Edinburgh* from 12-15 June. Having completed your training, you'll have the tools you need to prepare a business plan, financial forecast and 1-minute video pitch - all of which will be assessed by a panel of university representatives.
If you're shortlisted as a finalist, you'll be invited to attend further training in early September and to pitch your idea live to a panel of investors and business experts on 26 September. Winners will be announced at our annual Awards ceremony on 5 October.
*Travel expenses for in-person training and events are available. We can also cover overnight accommodation and childcare costs.
Application deadline


29 March

On-demand training


8 May

In-person training & pitch event


12-15 June

Business Plan submission


1 August

Finalist training


13-15 September

Final pitches


26 September

Awards


4 October
Judging panel
Our diverse judging panel brings together market leaders, investors, and entrepreneurs with experience in energy transition and carbon reduction.
John Thomson currently leads DC Thomson's investment activities into private companies. Previously, he has led development of the family company's interests in newspaper and magazine sales and advertising, enterprise, cloud hosting, genealogy, books and gifting. John has also lived and worked extensively overseas developing businesses across a wide variety of sectors including pharmaceuticals, consumer goods, natural resources and more recently in the fintech and blockchain spaces. He is a Chartered Accountant and has also studied at INSEAD and MIT.
David is an environmental scientist, entrepreneur and senior leader with over 18 years' experience in the international energy sector working in start-ups, major service companies and operators.
Through his career David has led and delivered transformational strategies across technical and non-technical disciplines resulting in global change, innovation and new technology deployment with great success.
Up until December 2020 he was responsible for designing and delivering the award winning TechX accelerator at the Net Zero Technology Centre (Formerly OGTC) in Aberdeen.
In December 2021 David joined the Hydro Nation Chair Research and Innovation programme where he leads the development and delivery of a unique technology support programme for exciting start-ups looking to support Scottish Water's drive beyond Net Zero by 2040.
Chief Executive, Changeworks
Josiah joined Changeworks as Chief Executive in September 2022, and has been a leading voice and champion of the purpose led business and social enterprise sector for the past 15 years. Prior to joining Changeworks, Josiah was Group CEO of social enterprise and purpose leading support agencies FirstPort, FirstImpact Business and the investment fund Impact Investment Partnership.

Resources
Learn more about taking the leap from academia to entrepreneurship, boost your business skills and find resources to help you polish and perfect your challenge application.
Application Form
Document
Here's a sample of the application form you'll need to complete online.
Download
FAQs 2023
Document
Answers to some commonly-asked questions, to help you get started.
Click to view
Guide to Applicants 2023
Pre-Application Pack
Thinking about applying? This handy little pack explains what's involved and what to expect.
Click to view
SolarisKit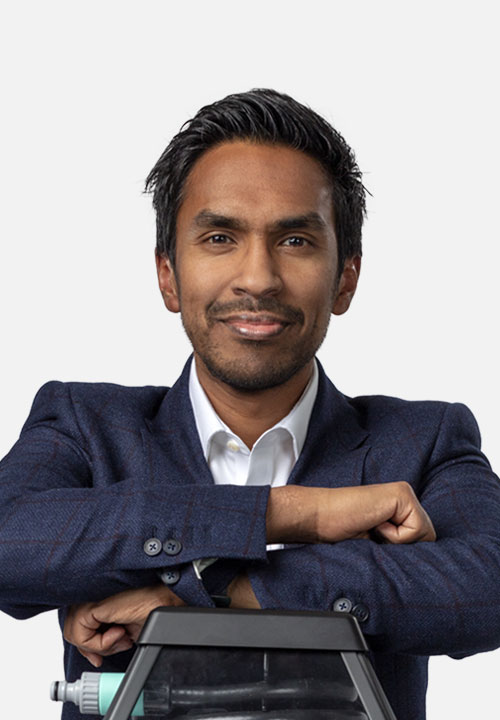 Case study
"Winning the 2019 Impact Challenge was without a doubt the turning point for SolarisKit!" Find out more about Faisal's world-changing innovation.
View case study
Kenoteq Ltd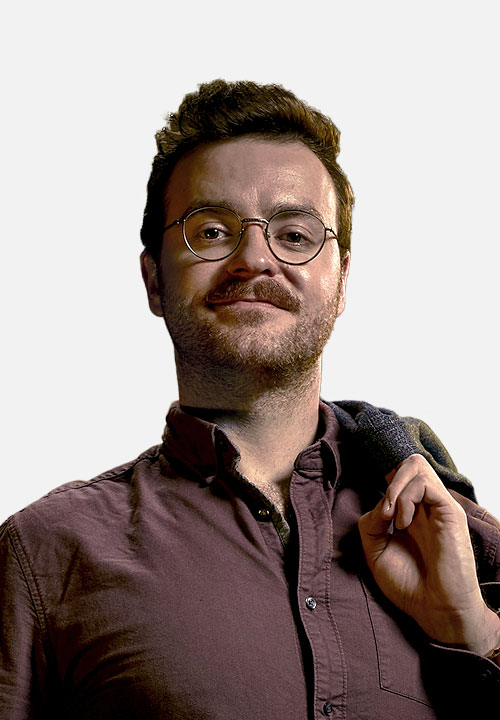 Case study
The construction sector is the UK's largest user of materials with millions of tons of waste sent to landfill each year. The cost to the industry is eye-watering and presents a major stumbling block in its efforts to decarbonise. Answering the call is Kenoteq, a clean-tech spin out from Heriot-Watt University.
View case study