Impact
SolarisKit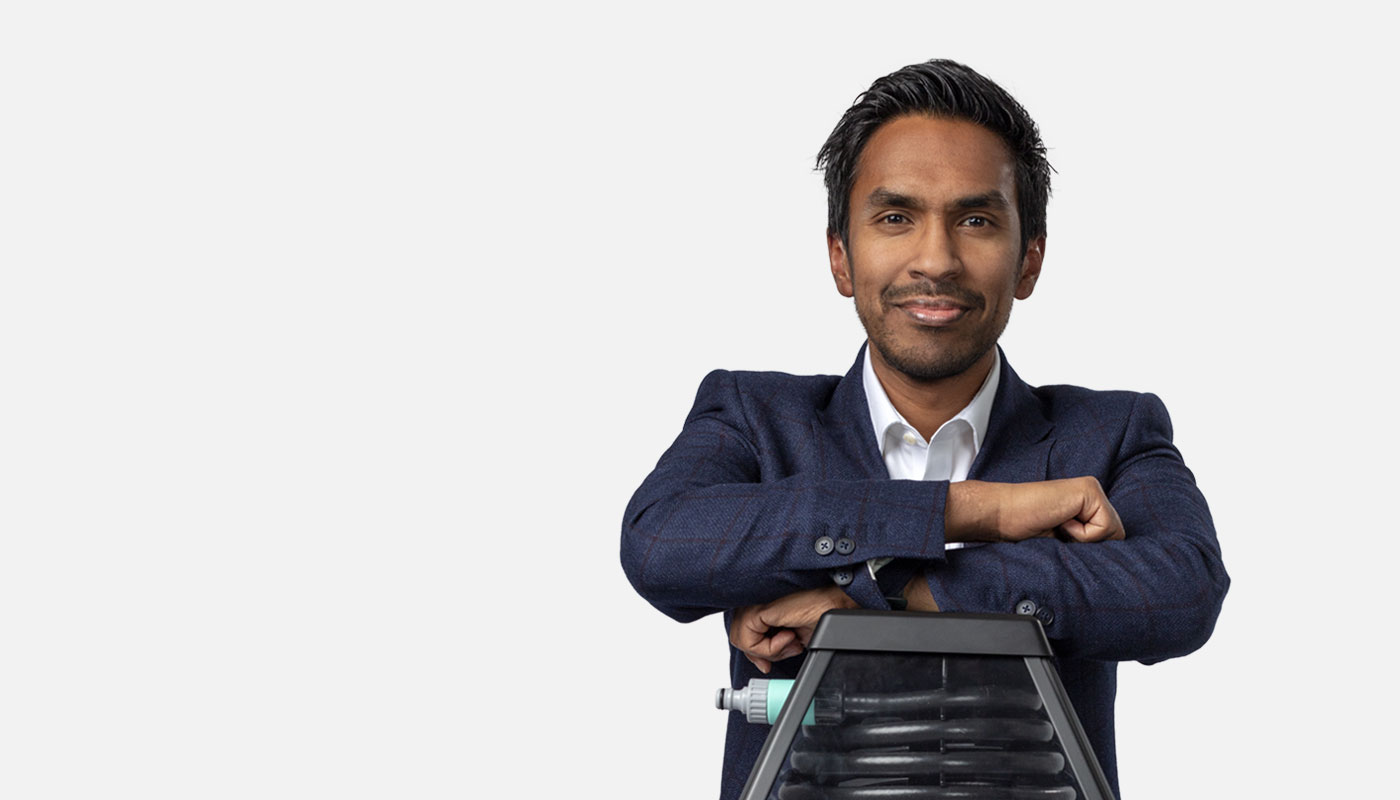 Faisal Ghani, founder and CEO of SolarisKit, scooped the 2019 Impact Challenge prize with the world's first flat-packable, solar thermal collector.
The low-cost, quick-to-assemble collector converts sunlight directly into hot water to meet the needs of most homes and businesses, while reducing energy costs by up to 70%.
Faisal Ghani never set out to be an entrepreneur and, until recently, his life was steeped in academia. From what started as a sketch, Faisal quickly realised he was onto something thanks to the clear technological need he saw across a population of over 5 billion across the developing world.
The Edinburgh-based Cleantech business, originally a spin-out from Heriot Watt University, recently joined the new accelerator programme at the Michelin Scotland Innovation Parc (MSIP) in Dundee (the site of the former Michelin Tyre Factory) as it begins to roll out an ambitious programme to provide affordable clean energy to some of the world's most challenging environments.
Amongst its plans, SolarisKit will establish a new assembly line at MSIP to build its solar thermal collectors providing affordable hot water systems and clean energy for millions of people living in geographies termed 'the global south' – sub-Saharan Africa, North Africa, Central America and SE Asia.
In Dundee, SolarisKit will produce an initial run of 100 flat-packable solar thermal units destined for a trial project the company is undertaking in Rwanda to demonstrate both the environmental and socio-economic impact achieved from the supply of affordable clean energy.
The company is currently investing in equipment and production tooling, with aims to employ an initial eight staff, doubling the size of the workforce over the next two years.
By 2025, SolarisKit aims to install over 90,000 collectors, annually saving over 27 million kilograms of carbon emissions.
To find out more, check out our video below: