Are you an innovator looking to use your creativity as a tool for change?
The Create Change Challenge is for creative, social and cultural projects looking to become sustainable businesses.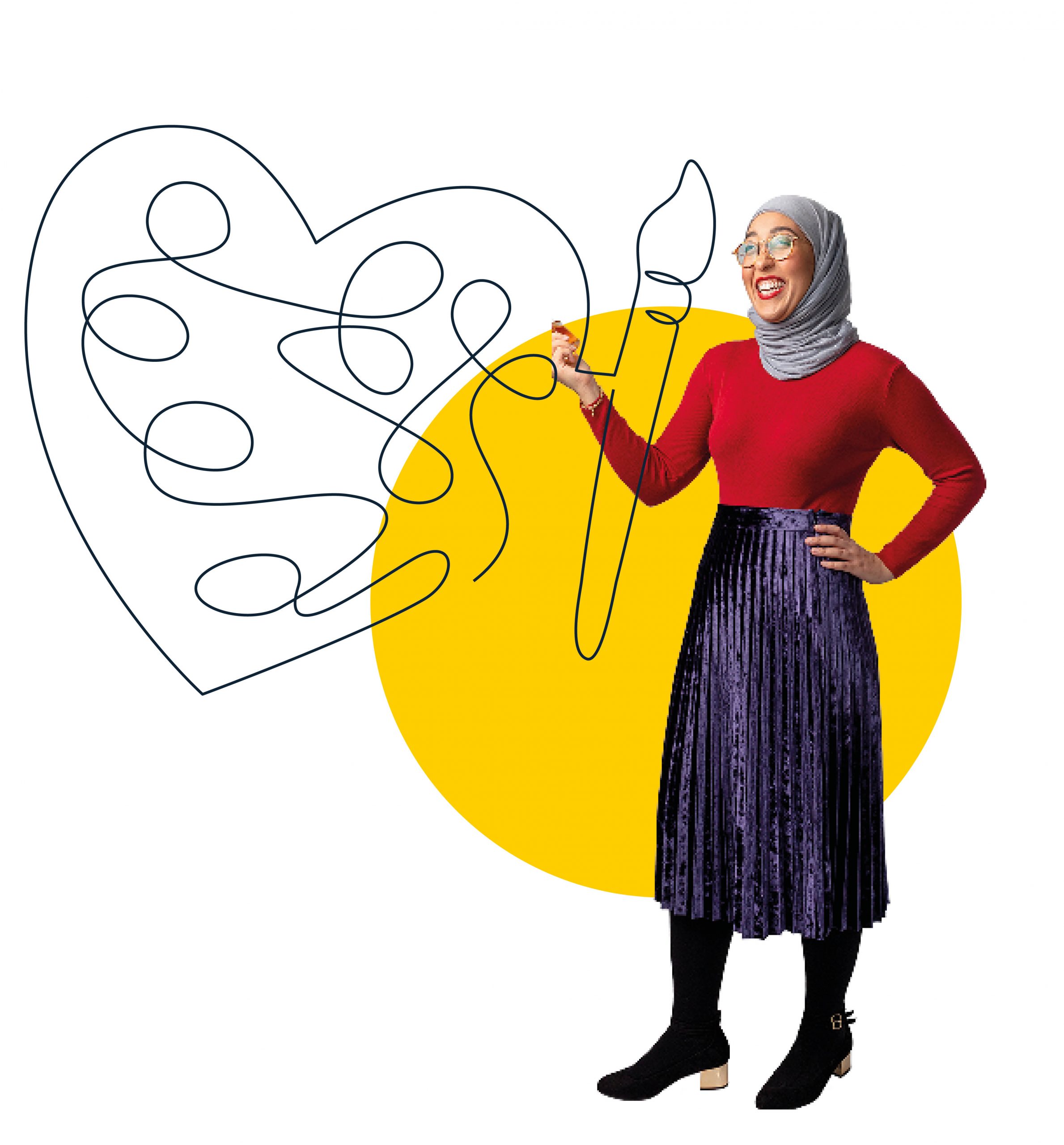 What's in it for you?
The Create Change Challenge can be your springboard to success with equity-free cash prizes and bespoke training with a sharp focus on creative and social business needs. At the end of the programme, you will have gained the skills, confidence and network to make your idea a reality.
We welcome applications for both product and service-based ideas with the potential to develop into sustainable businesses that deliver either creative, cultural or social impact.
£30k
First prize
Winning our top prize will get you £30k in equity-free cash and £9,750 of in-kind business support from our industry partners towards turning your idea into a reality.
2x £10k
Runner-up prizes
Two runners-up will each receive £10k in equity-free cash and £3,250 of in-kind business support.
Training
Bespoke training
All successful applicants enjoy a money-can't-buy package of training and pitch coaching from experts with real-world experience of starting and growing creative and social businesses.
Plus
Post-programme support
Once you've been accepted onto our programme, your journey doesn't end there. As a Converge alumnus, we continue to provide you with access to our network of investors and advisors, business support and publicity and promotion.
Who can apply?
This is a broad category for social shakers, creative thinkers and cultural entrepreneurs looking to change the world for the better. Whether it's a technical solution tackling mental health issues or a new cultural or educational tool bringing people together - and everything in between - then you've come to the right place. 
Read our full terms and conditions
Staff and students at all Scottish Higher Education Institutions are eligible to apply.
Recent graduates (up to 36 months after graduation from the initial application date) from Scottish Higher Education Institutions are eligible to apply.
If you do have an existing company, it must be dormant, non-trading or trading for no longer than 24 months with a secured income not higher than £150,000 (including but not limited to grants, investment, loans, revenue, prizes).
Team and joint applications are accepted, provided one member of the team is a student, recent graduate or member of staff from a Scottish Higher Education Institution.
Applicants must plan to have their business headquartered in Scotland.
The lead applicant must commit to attending the final investor pitches and our Awards ceremony. Our Innovation Showcase is also a compulsory event but can be attended by any team member.
We highly recommend you attend our training events as past experience shows these dramatically increase the quality of business plans/cases and your chances of reaching the final stages of the challenge.
You must either own or have the right to use and commercially exploit all Intellectual Property Rights related to your business idea.
This challenge is aimed at new or prospective businesses that are operating within twelve months of our annual Converge Awards in November.
Applicants need to demonstrate validation of their product/service, early customer engagement and a viable route to market.
Judging criteria
We're looking for projects with creative, cultural or social impact that are grounded in sound market research and planning. Tell us if you'd like your application to be evaluated as either a creative or social project. For full judging criteria, see below:
Innovation
For impact projects: novel solutions to social problems
For creative projects: imagination and creativity
Impact
Potential for long term financial sustainability and growth
Specifically for social projects: tangible economic, social or environmental impact
Market validation
Customer engagement
Viable route to market
Market fit
Team
Relevant experience
Planning for future team
Resource planning
Understanding of market readiness requirements including funding, operations and logistics
What's involved?
Our challenges are split into four stages over a period of six months. Applications open in January and are evaluated by a panel of university representatives.
If you're successful, we'll give you access to our online, on-demand training modules from w/c 8 May. You'll then be invited to attend in-person business training and pitching in Edinburgh* from 12-15 June. Having completed your training, you'll have the tools you need to prepare a business plan, financial forecast and 1-minute video pitch - all of which will be assessed by a panel of university representatives.
If you're shortlisted as a finalist, you'll be invited to attend further training in early September and to pitch your idea live to a panel of investors and business experts on 25 September. Winners will be announced at our annual Awards ceremony on 5 October.
*Travel expenses for in-person training and events are available. We can also cover overnight accommodation and childcare costs.
How it works
Application deadline


29 March

On-demand training


8 May

In-person training & pitch event


12-15 June

Business plan submission


1 August

Finalist training


13 & 15 September

Final pitches


25 September

Awards


4 October
Judging panel
Our expert judging panel is selected for their depth and breadth of entrepreneurial and business experience across Scotland's creative industries and social impact sector.
Founder, Genius Gluten Free
Lucinda Bruce-Gardyne is Founder of Genius Gluten Free, a Fellow of the Royal Society of Edinburgh and a Royal Society Entrepreneur in Residence at Edinburgh University. In 2018, she was included in the Maserati Top 100 Innovators and in the top 100 Women to Watch by Cranfield University.
Nick Kuenssberg is chairman of the Royal Conservatoire of Scotland, Klik2Learn and Frog Systems. He is also a business angel and mentor. Nick has held numerous international business positions for companies including Coats Viyella, Stoddard International and Scott & Fyfe .
Ross Isdale is a Senior Associate at the Challenges Group, a family of social businesses committed to building prosperity and impact at a global level. Working within Challenges' Ventures and Investment team, Ross manages a Scottish Government-funded venture-building programme and investment facility focused on supporting Scottish-based enterprises to internationalise into sub-Saharan Africa and beyond.
Ross has extensive experience of working within Scotland's Private, Third and International Development sectors with a particular emphasis on project management and business development.
Lynne has an extensive background in creative business support and firmly believes that creative and social businesses have a deeply important role to play in changing our world for the better. She knows from first hand and professional experience in the business support space how challenging it can be to be a creative person and run a business, so is approaching her role as a judge on this panel from a position of empathy and experience.
In her role at the V&A Dundee she advocates for the power of strategic design for personal, team, and organisational development, and innovation. 
Resources
Learn more about taking the leap from academia to entrepreneurship, boost your business skills and find resources to help you polish and perfect your challenge application.
Alice Theatre Project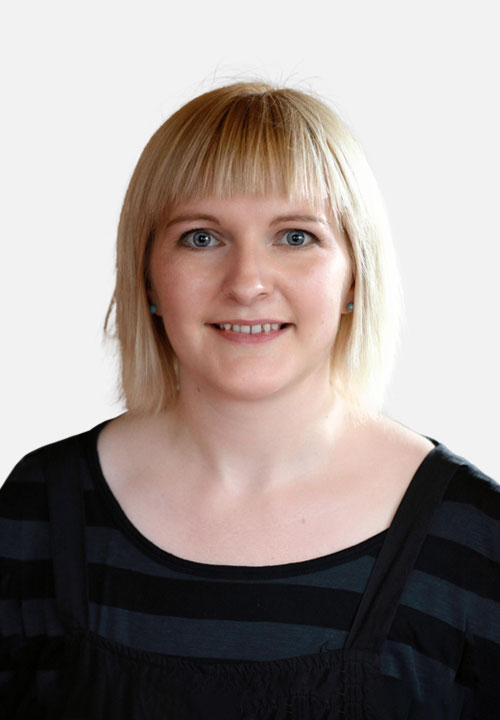 Case study
How a love of the performing arts led to a new, independent theatre company.
View case study
Lingo Flamingo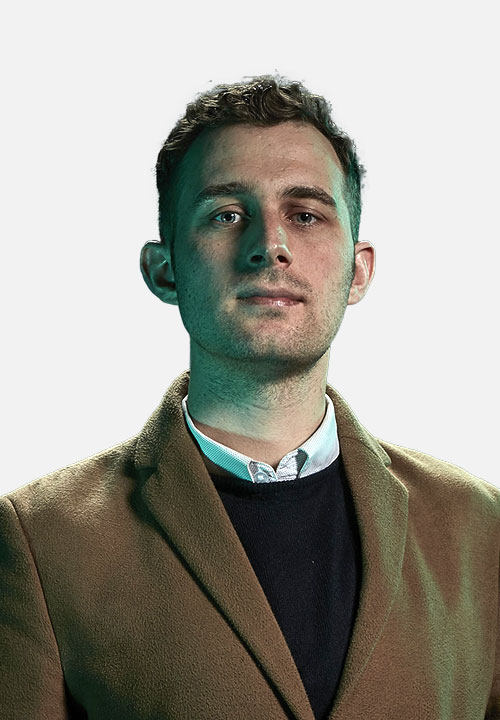 Case study
Recent research indicates that speaking a foreign language can postpone the effects of dementia by up to five years.  This incredible fact led Robbie Norval, a member of staff at the University of Stirling, to set up Lingo Flamingo, a social enterprise business offering tailored language classes to older adults across Scotland.
View case study