Converge
Tay Therapeutics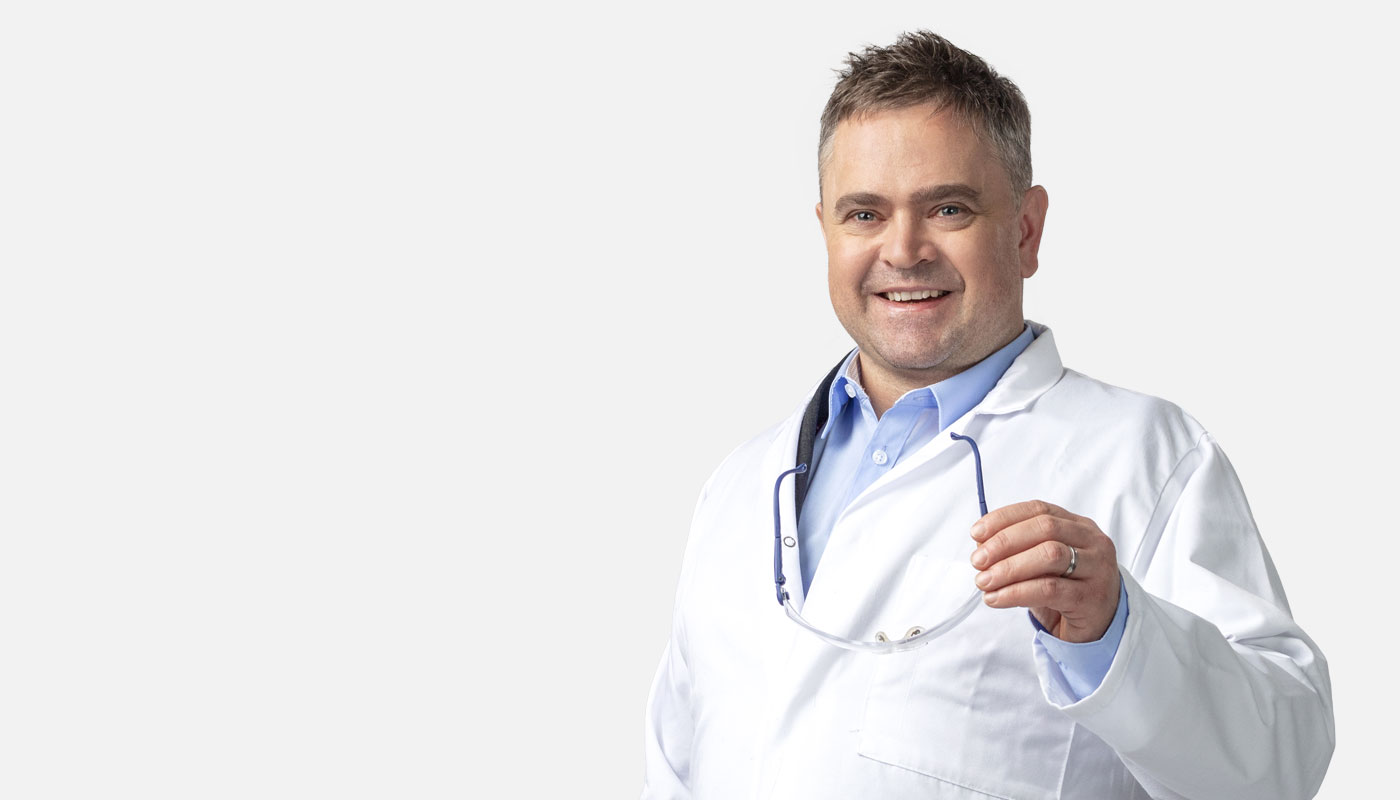 'If at first you don't succeed, try again' – that old chestnut could be Dr Andrew Woodland's mantra.
When he was working in the Drug Discovery Unit (DDU) at the University of Dundee, Andrew spotted an idea he thought he could spin out into a business.
His first attempt failed, but he bounced back with In4derm, which was spun out in 2020 and became Tay Therapeutics in 2022.
"I'd always liked the idea of forming a company – developing products and creating jobs," explains Andrew.
"When I saw the opportunity, I kept trying until I made it happen.
"If you talk to people with eczema and psoriasis, they desperately want better creams because steroid creams damage their skin over time.
"We began developing a safe and effective cream but, partway through the spin-out process, we also had the idea to make a safe pill that could be used to treat arthritis, psoriasis, multiple sclerosis, and other inflammatory diseases."
Tay is a rare beast – a Scottish life sciences startup that has revenues coming from licensing agreements, rather than burning through cash from investors.
Those revenues come from VYNE Therapeutics, a drug company listed on the Nasdaq stock exchange in New York, which bought licences to develop Tay's first two products.
VYNE licensed the cream after Tay spun out, and has now licensed the pill too, freeing up the Scottish spin out to focus on an even bigger project.
"It's not a 'pivot' – it's a completely new technology," explains Andrew.
"Effectively, we've been able to start a second company from within our first."
Current drugs treat cancer, but not the underlying genetic mutations – Tay is developing a drug that targets stop-mutations and could help to treat up to 30% of cancers.
The idea to treat stop-mutations has been around for more than 50 years, but no one has found a good way to treat them.
Tay has discovered a new type of drug that can be given as a pill and is far more active than other compounds.
"Having succeeded with our first cream and pill, we convinced our board that we could do it again with this new technology," Andrew says.
The next stages of development will be funded through Tay's Series A investment round. Tay will be raising investment during 2024, with the aim of bringing in tens of millions of pounds.
Its Series A round will build on seed funding from investors including Cambridge-based duo o2h Ventures and Meltwind, and London-based Wren Capital, as well as the University of Dundee and Scottish Enterprise.
Having already reached beyond Scotland to source investment from Cambridge and London, Tay's Series A is likely to expand its shareholder base even further, perhaps including investors from Europe and the United States.
"Our shareholders have been very supportive of our strategy to reinvest revenues in the company," adds Andrew.
"Developing our medicines for treating cancers and genetic diseases will be much easier because we have revenues from licences and supportive investors."
Tay won the 2019 Converge Challenge, with the prize money helping the company to navigate the trials of the covid pandemic.
"Converge and Scottish Enterprise helped us to develop a robust financial model, which meant our investors were really impressed with our business plan," Andrew adds.