Converge
Earth Blox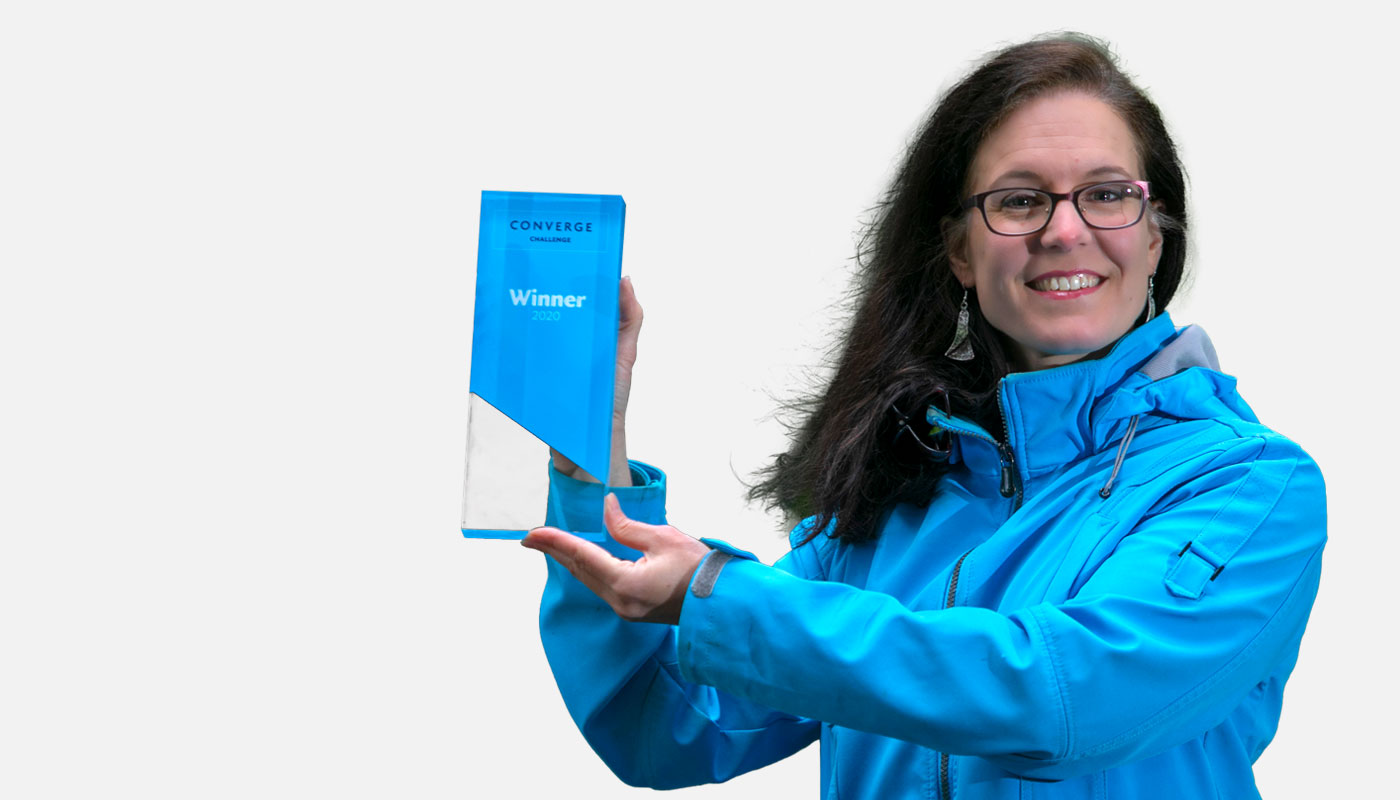 Earth Blox has had a remarkably busy few months since being crowned Converge 'Challenge' winner in September 2020.
On the back of its success, The University of Edinburgh start-up, which creates cloud-based mapping software to simplify access to planetary scale satellite analysis, was invited by Google to present at the technology giant's 9th Annual Geo4Good Summit, a conference that aims to make a greater positive impact on the world through use of Earth Observation data from satellites.
Genevieve Patenaude, co-founder of Earth Blox led a series of 'virtual' meet-up sessions to the Geo4Good global community of 1,600 delegates from over 100 countries. These were made up of large enterprises, non-profit organisations, sustainability champions and the scientific community, who all gathered online for the summit.
For these organisations and many others, Earth Blox can assess changes to the climate, environmental impacts, environmental law compliance and enforcement, capacity development and project evaluation.
A good example of how Earth Blox technology can be deployed is in large-scale disaster mapping where the technology can examine, map and quantify the reach, spread and extent of disaster areas, such as last year's forest fires in California, or flooding in the Caribbean caused by tropical storms.
This is proving a vital resource for organisations such as WWF, Greenpeace, The European Space Agency, The GEO Secretariat and UNEP involved in areas such as natural resource management, environmental monitoring, and our adaptation to climate change.