About Converge
Scotland's world-beating universities are a hotbed of new, innovative ideas and inventions. However, taking a bright idea from academia and turning it into a successful, sustainable business is no mean feat. That's why we support university staff, students and recent graduates to do just that.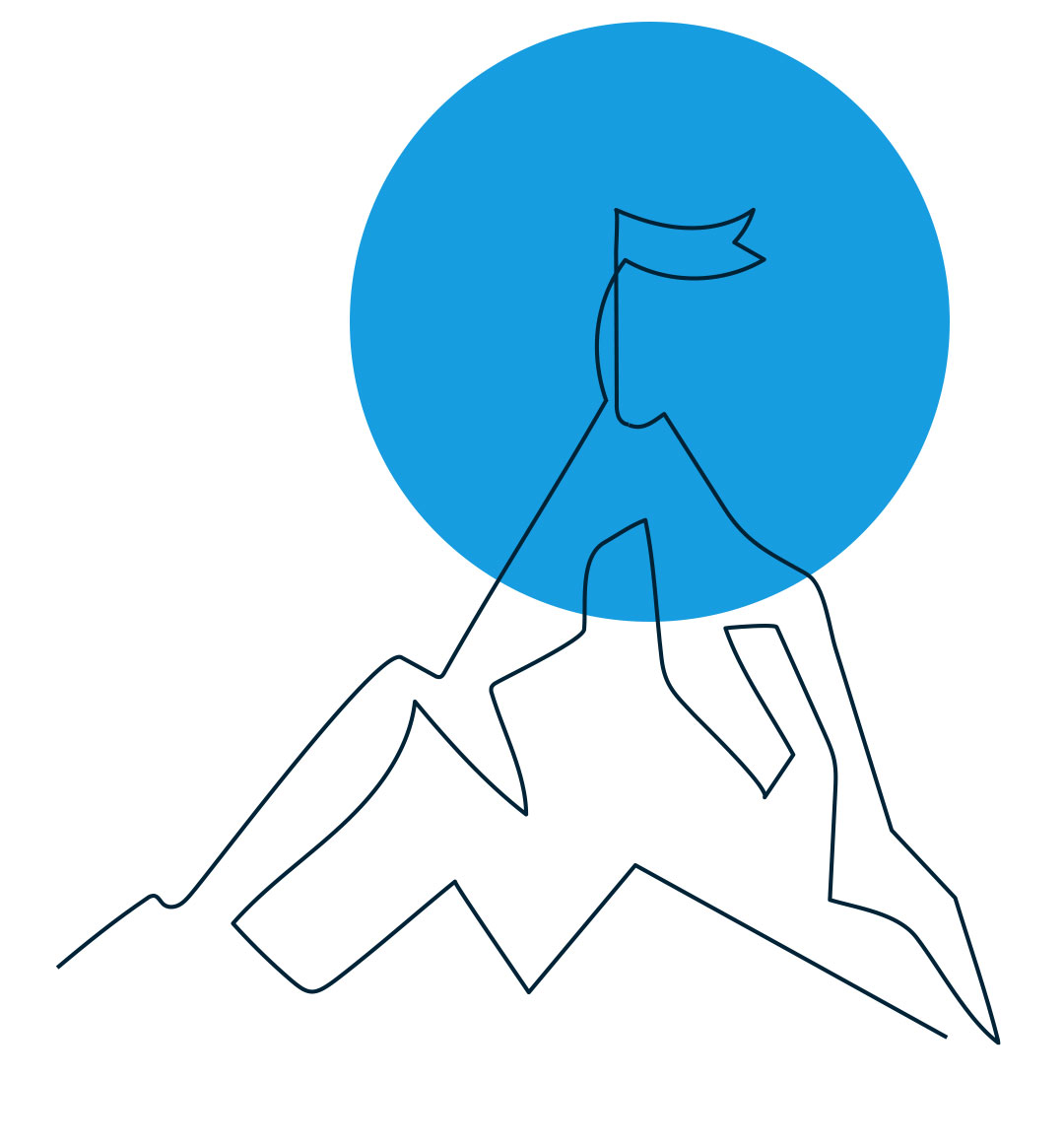 Your springboard to success
As Scotland's largest company creation programme for the university sector, we act as a springboard to success, providing academic innovators with the skills, guidance, funding, and network they need to turn their big ideas into commercial reality. 
Local Innovation. Global Impact.
We believe that everyone should be given the opportunity to change their future and the world around them, for the better. By partnering with all 18 universities across the country, we ensure that anyone – regardless of geographical location or background– has the chance to contribute to Scotland's economy and society.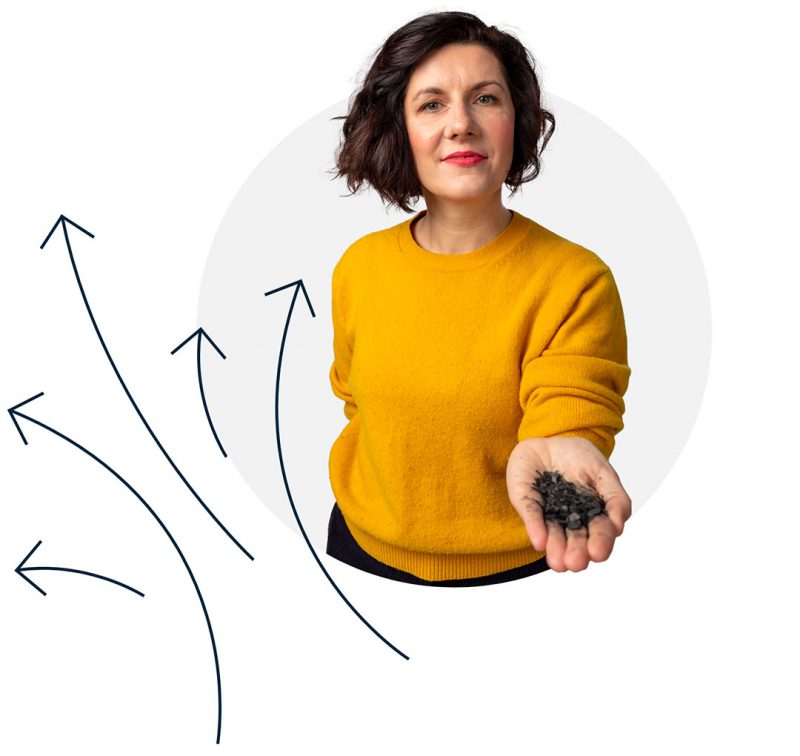 Our Team
Say hello to our experienced, approachable team.
Executive Director
Claudia leads the Converge team bringing dynamism, vision, leadership and creative energy to the country's most progressive and pioneering company creation programme.
Appointed Executive Director in November 2018 following the departure of the founding director, Dr Olga Kozlova, Claudia's previous roles include Head of Saltire Fellowship at Entrepreneurial Scotland and Deputy Director at Converge Challenge.
A former Saltire Fellow with a PhD in Organic Chemistry, Claudia's experience spans everything from programme management and business development through to sustainability, strategic planning and commercial activity.
Adam is responsible for managing and overseeing all aspects of Converge operations including finance, programme delivery and HR. As part of his remit, Adam leads the strategic development of the Enterprise Team and works with Converge Executive Director, Claudia Cavalluzzo, to shape and deliver the organisation's strategic initiatives.
Prior to joining Converge in 2017, Adam held a number of business advisor roles with Business Gateway and Scottish Enterprise and holds a Masters degree in Business Management from Edinburgh Napier University.
Enterprise Manager
Lissa is our Enterprise Manager, responsible for the delivery of our outreach and training programme. As a Converge alumna, she has invaluable knowledge and expertise of the journey that our participants undertake, leveraging this insight to optimise alumni relations.
Before joining Converge, Lissa commercialised a research project from The Roslin Institute into a business unit at Roslin Technologies Limited and has in-depth experience of working with spin-outs and commercialisation of research.
Richard supports university enterprise development teams in the North East of Scotland and is based at the University of Aberdeen.
Before joining Converge, Richard worked for Young Enterprise Scotland's Elevator UK programme promoting enterprise and entrepreneurship in education and designing and delivering a range of accelerator programmes.
Morven recently joined us on part-time secondment from South of Scotland Enterprise (SOSE) to provide on-the-ground support for all those studying or working on university campuses south of the central belt. They include the University of Glasgow, UWS and SRUC – all based in Dumfries & Galloway – and Heriot-Watt University, based in Galashiels.
When she's not out and about speaking to Converge applicants, Morven forms part of the Innovation & Entrepreneurship team at SOSE, working alongside Business Advisers and Enterprise Coaches to facilitate economic growth in the South.
Malik recently joined the Enterprise team at Converge to provide support in the West of Scotland region.
Malik is a Doctoral researcher at the University of Strathclyde with a background in Aeronautical engineering. He has been active in the startup ecosystem having established his own airsports company. He also organises the international TEDx annual ideas conference at Strathclyde and is the founder of Strathclyde Hot Air Balloons.
Marketing & Communications Manager
With 20 years' marketing experience under her belt, Georgia brings a blend of practical, hands-on skills and strategic focus to our small but perfectly formed Marketing Department.
With a background in design, film production, event production and publishing including eight years working in London, Georgia's remit includes marketing strategy, PR and communications.
Kathryn is an experienced marketing and events professional with a strong track record in PR, communications and event production. During her career she has held senior roles in major communications agencies and event production companies, latterly running her own successful event management business.
Brand Marketing Manager
Part miracle worker, part magician, Jen is our longest serving team member having worked at the Converge coalface since 2013.
Multi-skilled, focused and adept at rolling her sleeves up, Jen oversees a wide range of marketing activities including brand, social media and event management and delivery.
Maria is the newest member of the team, supporting the delivery of our programme and responsible for financial processing, reporting, co-ordination, administration and logistics support.
Maria is no stranger to Heriot-Watt having studied Translation and Interpreting at the School of Languages. She also has extensive work experience in Higher Education administration including the University of Edinburgh.
Strategic Advisory Board
Our dynamic and experienced Strategic Advisory Board provide advice and guidance on our strategic direction. Their experience is exceptionally broad covering everything from private sector and start-up activities; international business; policy and funding; investment; and university commercialisation.
Director of Research and Innovation, University of Aberdeen
Dr Rattray has extensive experience of research administration, project and contract management together with commercialisation of research (from collaborating with industry, knowledge exchange, licensing to new company formation). She has held board positions with a number of companies, and previously been a member of the Scottish Funding Council's research committee.
The Research and Innovation section plays a key role in supporting the University to deliver upon strategic priorities for research and knowledge exchange in line with the Institutional Strategic Plan. The section provides support for research development, commercialisation, knowledge exchange, enterprise activities and provides administrative support for research policy and the newly formed Graduate School for post graduate research students. Research and Innovation is the first point of contact for business - facilitating access to the University's researchers, services and technologies and offering a wide range of commercial opportunities arising from the University's research activities.
Joanna is a multi-award-winning business growth consultant and specialist Partner at BRIM, advising UK law enforcement, supported by Home Office on the national Cybercrime programme.
Certified in Business Analytics by Judge Business School at Cambridge University, and one of the first forty consultants in the UK trained in ISO20700 by ICMCI, The International Council of Management Consulting Institutes, she is also a Fellow of the Chartered Management Institute (CMI).
Prior to consulting she successfully founded her own niche business, delivering internationally, and became recognised as a 'go to' expert, advising a Channel 4 TV series from inception for over four years. As a former director of a law firm, Joanna also has a good grasp of coordinating governance and legal implications across different jurisdictions with legal advisory teams.
Joanna is passionate about the importance of positive culture and wellbeing within the tech community and is also former Chair of the Board of Trustees at the ground-breaking Arctic exploration charity, The Polar Academy.
Chair
Highly regarded within Scotland's technology community, Polly headed up ScotlandIS, the trade body for digital technologies, helping to establish the digital skills academy, CodeClan, in 2015. Committed to raising the profile of Scotland's tech sector, promoting small and medium sized business and tackling the skills shortage and the gender gap within Scotland's digital technology sector, Polly was awarded an OBE for her services to industry.   
In 2019 she spent two years working with leading agritech business Intelligent Growth Solutions (IGS), a leading vertical farming company based at The James Hutton Institute, as Scotland Director, and is now Chair of Digital Xtra and a board member of Edinburgh Science.  She holds an honorary doctorate of technology from the University of Abertay.
Professor Richard A Williams OBE FREng FTSE is the Principal and Vice Chancellor of Heriot-Watt University. He is Vice President of the Royal Academy of Engineering. His background is an academic and entrepreneur working in mineral, energy storage systems and environmental technologies. He has founded several business including two plcs and previously served as an elected member on Council of CBI in Yorkshire and the West Midlands. He is a Fellow of the Royal Academy of Engineering (UK) and a Fellow of the Academy of Technological Sciences and Engineering (Australia). He is a trustee of the Carnegie Trust for the Universities of Scotland and Advisory Board member of the Lloyds Register Foundation.
Dr Roddy Macdonald is a Senior Civil Servant with the Scottish Government, where he is Head of the Higher Education and Science Division. Prior to this he was Head of Innovation, Investment and Industries Division, which led Scotland CAN DO, the Government's framework for innovation and entrepreneurship.
Paul is a Professional Investor, Venture Capitalist and Board Advisor with a track record of creating value for companies and investors in the technology and business services sector. He is highly active as an angel investor, having personally invested in over 30 fast growing technology companies, including Rocela Group, which was acquired by Version 1 of Ireland and Mobiqa, which was acquired by NYSE listed NCR Corporation.
Director of Innovation and Industry Engagement, University of Strathclyde
Olga leads entrepreneurship and investment functions, industrial engagement and development of the Technology and Innovation Centre Zone within the Glasgow City Innovation District.
In her previous role, she founded Converge and grew it to become the largest Scotland-wide programme for converting university knowhow and intellectual property into company creation.
Vice-Principal and Pro Vice-Chancellor for Research, Innovation & Engagement, University of the West of Scotland
Professor Radosavljevic joined UWS in December 2013 as a Professor in Civil Engineering, before being appointed to the position of Assistant Dean – Research & Enterprise in the School of Computing, Engineering & Physical Sciences in September 2014. He held the post of Associate Vice-Principal Research & Enterprise between September 2017 and May 2020, and was then appointed to his current Executive role.
He has held leadership positions across all areas of academic activity, is a member of the Universities Scotland Research and Knowledge Exchange Committee and is passionate about student enterprise and the role universities play as place-shaping anchor institutions.
Commercial Director, Fixed Phage
Neil is Commercial Director at Fixed Phage a Biotech company in Glasgow tasked with expanding the company's commercial activity, generating sustainable revenue, while accelerating market access through licencing and strategic partnerships. Neil is an accomplished commercial professional with experience in business development, deal structure and company creation from scientific research output, having established a strong track record in identifying and developing innovative commercial opportunities within complex scientific output and environments during his previous roles in the Biotech industry and as Head of Commercialisation and Innovation at Scotland's Rural College (SRUC).
He holds a PhD in quantitative genetics and a degree in agricultural science. Various roles across business and academia have equipped him with a wide-ranging skillset, enabling him to gain considerable experience in building long-lasting relationships with partner companies and key stakeholders at national and international level.
Neil has a passion for supporting the vibrant and innovative life sciences ecosystem, entrepreneurs, and businesses, and actively does this through non-executive director roles and has a particular interest in supporting and developing future leaders.
Director of Strategic Partnerships
David is the Director of Strategic Partnerships for the University of Edinburgh, having retired from being a Partner at PwC, where he was the Lead Partner in Scotland for Government and Public Sector.  David has extensive advisory experience in the public sector and financial services industries specialising in strategy and large-scale transformations.  He has been extensively in involved in pension reform and paying for Long Term Care; he was a member of the Dilnot Implementation Working Group and the Extended Working Lives Working Group.
David has a number of external roles including: Trustee Board member for NCUB, member of the CBI Scotland advisory panel and Board Member of the Converge Challenge.
Director of Entrepreneurship & Investment, Scottish Enterprise
Kerry is responsible for Scottish Enterprise's start to scale services and commercial investment activities working in partnership with Highland and Islands Enterprise and South of Scotland Enterprise. 
The Entrepreneurship & Investment directorate supports businesses to start up and scale, providing tailored advice, funding and commercial investment to early-stage businesses with high growth and exporting potential, working in partnership with the entrepreneurial eco-system and private sector investors.  
Our Funders
We are funded by the Scottish Funding Council, South of Scotland Enterprise, Creative Scotland, all 18 of Scotland's universities and a network of commercial partners. We also enjoy close working ties with the wider Scottish entrepreneurial ecosystem including investors, accelerators and support agencies.