Converge Creates
Are you a creative practitioner looking to transform your freelance work into something more sustainable? Want to gain some transferrable entrepreneurial skills to complement your creative ones?
Converge Creates is a new, unique training programme designed with creatives and artists in mind. Whether you're a student, recent graduate or staff member of any Scottish university, this FREE course will equip you with the skills, network and inspiration to apply your creativity in a new way and boost your confidence to start, grow and expand your practice.  And who knows, maybe even explore a new business idea.
For more information on the programme, speakers and how to sign up, see below: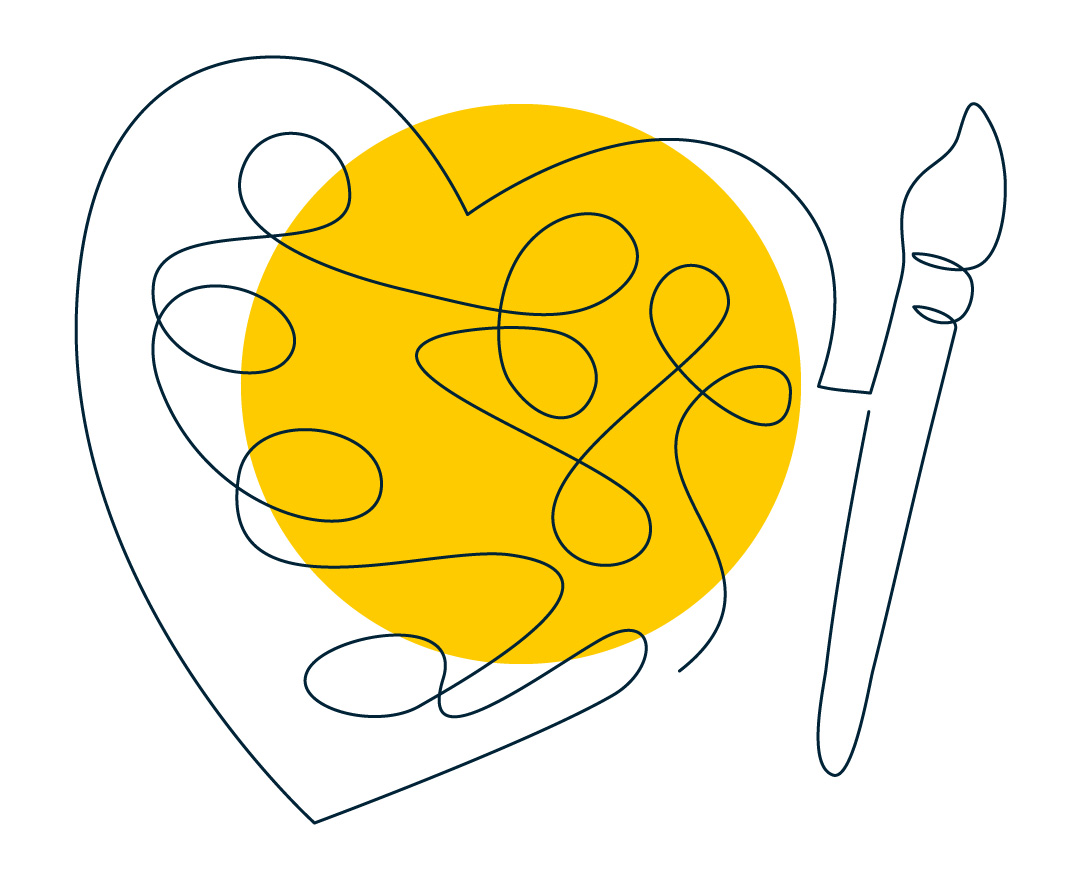 Speaker panel
Our speakers are all specialists in the Creative Industries
A social entrepreneur and project manager with 12 years' experience in hospitality. Holding a variety of management and leadership qualifications, Bayile's experiences led her to start Dechomai in 2015, a social enterprise empowering black and minority ethnic (BME) women with leadership and entrepreneurial skills. Passionate for developing and coaching women to become leaders and change makers, Bayile serves on advisory boards for BME businesses, is president for the Scottish Women in Business, a YE Scotland Alumni Board member and Women's Enterprise Scotland Ambassador.
Rachael has worked in the fields of creativity and social impact for over 25 years. She now specialises in supporting and nurturing creatives who want to develop sustainable practice. With a background in opera and drama, she is regularly asked to speak on the impact of creativity and entrepreneurship.
Originally from Saskatchewan, Canada, Michelle has resided in Glasgow since 2011 and consequently the beautiful Scottish landscapes and urban architecture have become the focus of her paintings and photography. As well as being a self-taught artist, Michelle has been organising art and music events in the city for over a decade. Running the outdoor market, Art on the Exchange in Royal Exchange Square since 2014, Michelle has worked with 1000s of artists and makers and has recently transformed her studio into a music and workshop venue.
After ten years in sales and marketing Marion went to drama school. Combining her business and arts skills she created Make Yourself Heard, a company dedicated to voice and presence coaching. Marion is also a lecturer at Queen Margaret University on the Acting and Performance degree, helping to train the actors of tomorrow for theatre, film and television.
With a design background, Lee provides a design-led perspective in the quality and rigour of the programme. With a particular interest in visual storytelling, using drawing to communicate playfully, Lee champions design thinking as a tool for breaking down the barriers to some of our most complex problems, working with an empathetic, questioning and collaborative approach, putting people at the heart of the decisions she makes
Lynne has an extensive background in creative business support and firmly believes that creative and social businesses have a deeply important role to play in changing our world for the better. She knows from first hand and professional experience in the business support space how challenging it can be to be a creative person and run a business, so is approaching her role as a judge on this panel from a position of empathy and experience.
In her role at the V&A Dundee she advocates for the power of strategic design for personal, team, and organisational development, and innovation. 
Course details
This two-day, in-person course takes place at Perth College UHI. You'll learn about the mindset required to think like a designer, be introduced to design tools and make your way through a fun and informative process from ideas to prototyping. Expect sticky notes, sharpies, play and new ways of thinking and working!
Other key topics covered will include:
Creativity & Impact - how to think, act and create a socially impactful creative endeavour using real-life examples of inspirational creative practitioners
Sustainability - find out what being sustainable means as a creative entrepreneur and learn how to develop a sustainable business model and develop tools to make your business more sustainable
Raising Ambition - develop strategies to help you grow personally and professionall
Presentation Skills - learn the tips and techniques of communication to increase your presence when pitching and presenting
NB Converge will cover the cost of public transport and, for anyone travelling outside the Tayside area, one night's hotel accommodation. 
Innovation & Design Thinking & Presentation Skills


8 February - 10.30am - 5.30pm

Creativity & Impact, Sustainability & Raising Ambition


9 February - 9.30am - 6pm