News
Converge winners driving global environmental and societal impact through business creation
Creating businesses with environmental and societal impact has been the resounding motivator for this year's Converge Award winners. At the 13th annual ceremony, Scotland's springboard for university founders recognised spinouts and start-ups which are set to transform society, people and planet for the better.
Crowned the Converge Challenge winner, founder of N-ovatio-N, Dr Georgina Robinson is tackling the growing problem of organic waste in the agricultural industry. The company is providing an innovative circular economy solution to upcycle aquaculture waste into high-value feed ingredients in the form of marine worms.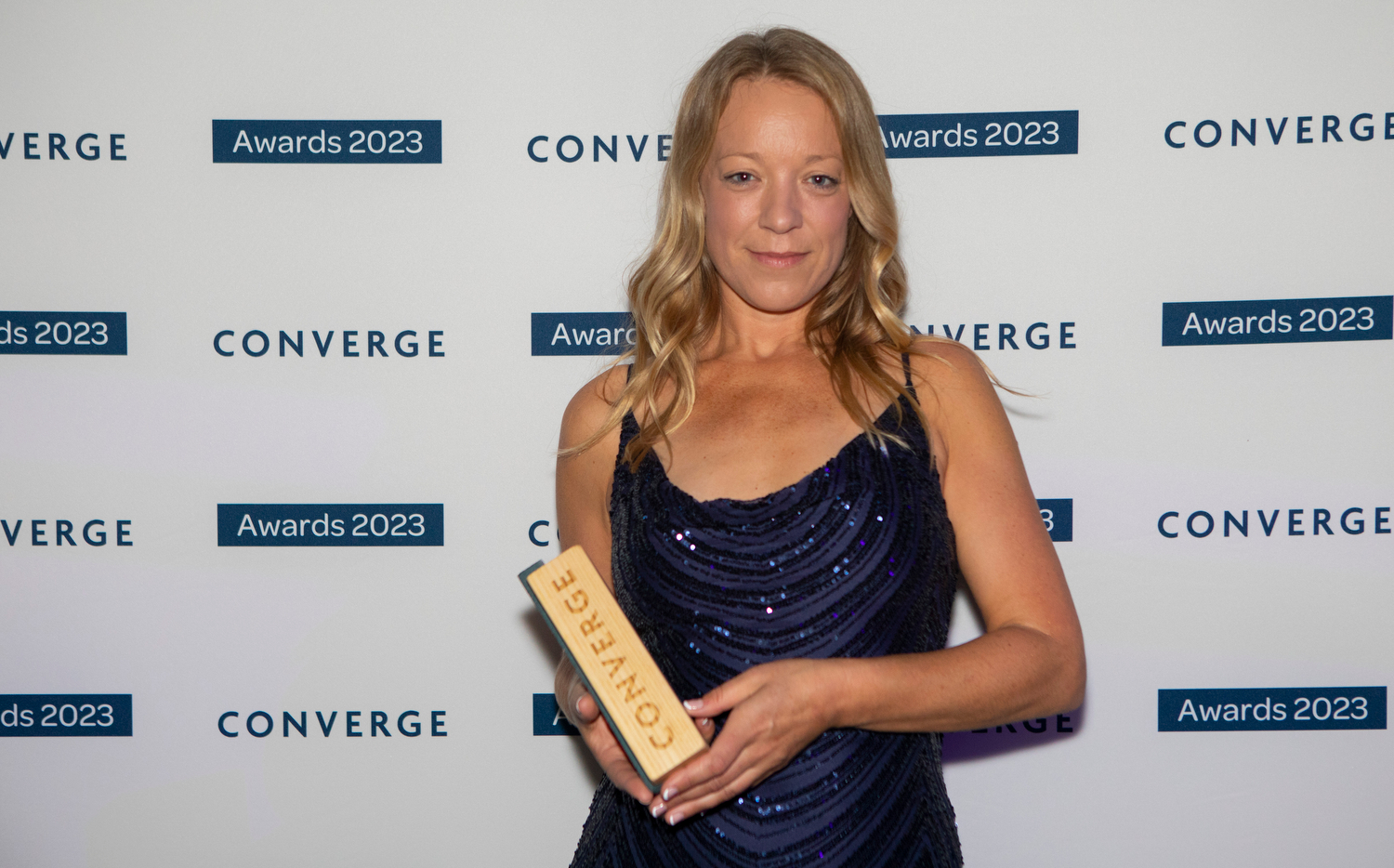 Georgina is commercialising her research through a spinout from the Scottish Association for Marine Science (SAMS), a partner of the University of the Highlands & Islands. By developing real life solutions that can tackle nitrous oxide emissions, Georgina hopes to help Scotland meet its Net Zero targets while growing its aquaculture sector. Judges were impressed with Georgina's determination to find a scalable solution to help feed the world whilst safeguarding our planet. 
The Converge Challenge category, which recognises novel business ideas with solid IP foundations, high commercial potential and scalability, awarded N-ovation-N £50,000 in cash and £20,000 in in-kind business support to drive the company forward in its next phase.
The Converge Challenge runner-up prize winner, Dr Soumya Palliyil of BrIgID Biologics, and Head of the Scottish Biologics Facility at the University of Aberdeen, is working to save the lives of the most vulnerable by treating serious and life-threatening fungal infections. BrIgID Biologics is developing next generation antibody-based drugs with the assistance of an innovative drug discovery platform that identifies specific fungal targets. This information is vital to develop effective and first-in-class drugs. Soumya wanted her research to translate into meaningful impact for society with her company embodying the ethos of the Converge programme.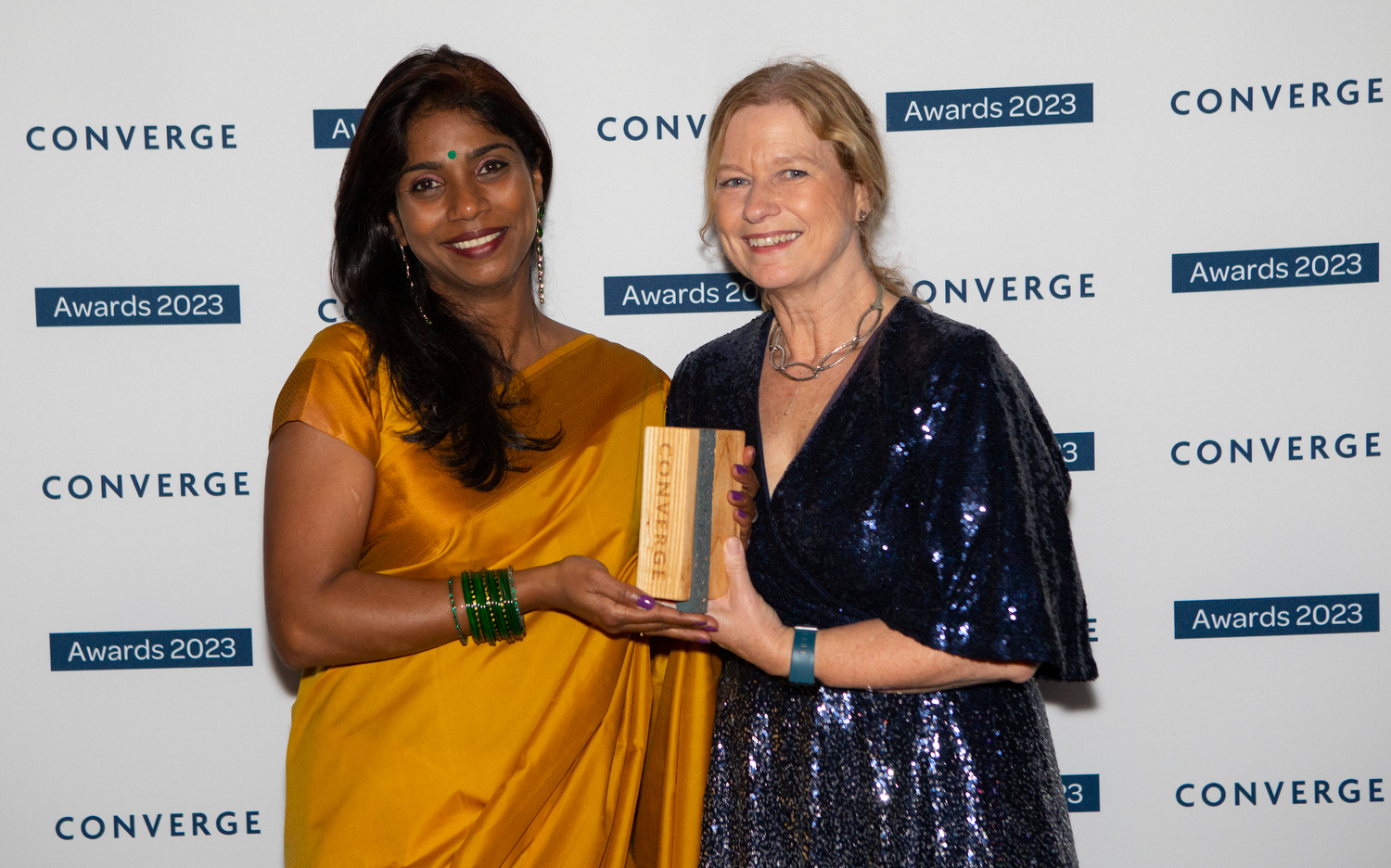 On the night, 16 prizes in total were awarded across the four different categories of Converge, Create Change, KickStart, and Net Zero with the total prize fund totalling £320,000. These aspiring category winners are united by the common goal of tackling some of society's most pressing problems including planet-threatening gas leakages, polluting fast fashion and the long and difficult process of drug discovery.
Converge's KickStart Challenge was awarded to Ricardo Moreno Ballesteros, a PhD student at the University of Dundee for GenProtex, a future company developing a technology to speed the long and costly drug discovery process. Meanwhile, the Create Change prize went to Fantasy Fibre Mill, a Heriot-Watt University project founded by Rosie Bristow and Nick Evans that connects regenerative agriculture to ethical fashion by producing natural fibre yarn which is grown, processed and spun in the UK. The winner of the Net Zero accolade went to Dr Oleg Ishkov from Heriot-Watt University with future spinout, Rockit. The company's technology prevents leaks of greenhouse gases from legacy drill sites in the North Sea escaping into the atmosphere.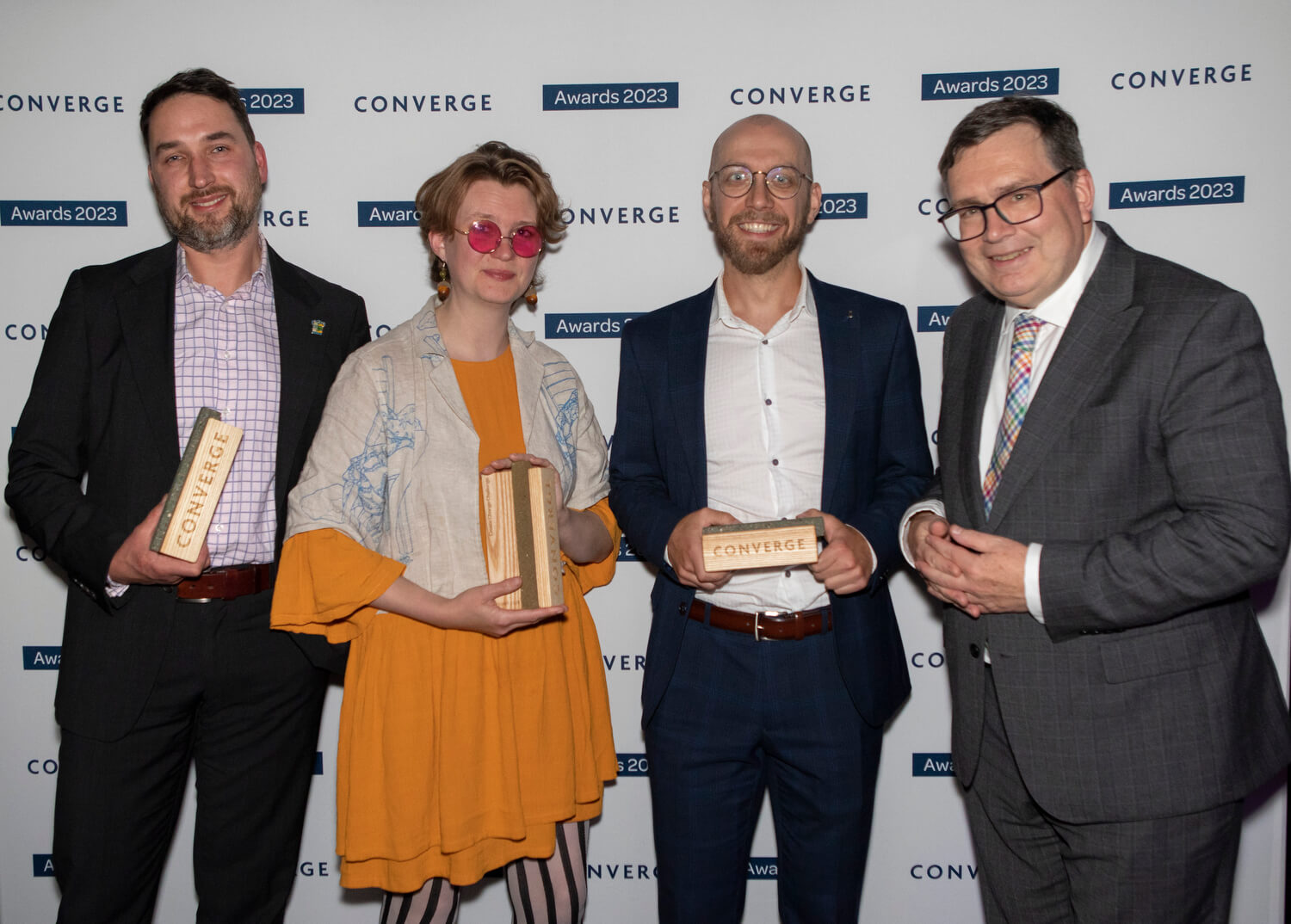 Funded by the Scottish Funding Council, South of Scotland Enterprise, Creative Scotland and a network of eleven corporate partners, Converge works in partnership with all of Scotland's universities. Since its launch in 2011, the programme has trained over 700 aspiring founders and contributed to the creation of more than 330 companies which have raised in excess of £320 million in follow-on funding.
Open to students, graduates, and staff from across Scotland's universities, Converge supports new businesses through intensive business training, networking, 1-2-1 support, generous equity free cash prizes and expert, professional advice from its roster of industry partners.
Richard Lochhead, Innovation Minister, said:
"Entrepreneurship and innovation are at the heart of our National Strategy for Economic Transformation, and academia-industry collaboration helps fulfil Scotland's potential to nurture many more inventive new start-up companies.
"We recently published our National Innovation Strategy which sets out our vision for Scotland to become one of the most innovative small nations in the world over the next decade. The strategy includes how we can support the creation and growth of more university spinouts and innovative businesses and products.
"With a focus on tackling environmental and societal challenges, this year's winners have demonstrated outstanding talent and creativity and I congratulate all those that took part in this year's awards for their efforts."
Dr Claudia Cavalluzzo, executive director at Converge, said:
"Scotland's universities are truly world-class and this is evident in the achievements and ambition demonstrated by the talented pioneers we've recognised at this year's awards. These founders represent the magic that Scotland needs to realise its ambitions and fulfil its potential as one of the world's greatest nations of innovators.
"Supporting young companies that are focused on creating positive impact and long-term societal change is imperative for everyone working in the innovation ecosystem as these companies hold the future of our economy and society in their hands.
"The next step for Converge and all our colleagues working in Scotland's wider innovation ecosystem is to translate the programmes for action laid out in the entrepreneurial campus blueprint and the national innovation strategy and take these from policy into practice.
"We look forward to working with our winners and runners-up to take their businesses to the next level and help them to deliver real, tangible impact throughout Scotland and around the world."
The full list of 2023 winners are listed below:
| | | | | |
| --- | --- | --- | --- | --- |
| Award Category | Project | Name | University | Prize |
| Converge Challenge winner | N-ovatio-N | Georgina Robinson | Highlands & Islands | £50,000 cash & £20,000 in-kind business support |
| Converge Challenge runner-up | BrigID Biologics | Soumya Palliyil | Aberdeen | £20,000 cash & £9,000 in-kind business support |
| Create Change Challenge winner | Fantasy Fibre Mill | Rosie Bristow | Heriot-Watt | £30,000 cash & £9,750 in-kind business support |
| Create Change Challenge Runner-up | Two Raccoons | Lasse Rasmussen | Aberdeen | £10,000 cash & £3,250 in-kind business support |
| Create Change Challenge Runner-up | Whimsylabs | Joseph French | Edinburgh | £10,000 cash & £3,250 in-kind business support |
| Net Zero Challenge Winner | Rockit | Oleg Ishkov | Heriot-Watt | £30,000 cash & £17,250 in-kind business support |
| Net Zero Challenge Runner-up | yaiLab | Darius Roman | Heriot-Watt | £10,000 cash & £9,000 in-kind business support |
| KickStart Challenge Winner | GenProtex | Ricardo Moreno Ballesteros | Dundee | £10,000 cash |
| KickStart Challenge Runner-up | Excellio Labs | Kamila Malysz | Edinburgh | £7,500 cash |
| KickStart Challenge Runner-up | AllSteady | Ryan Anderson | Dundee | £7,500 cash |
| KickStart Creativity Award | Books2Life | Aisha Kasim | Robert Gordon | £5,000 cash |
| KickStart Entrepreneurial Spirt | 4SB Mobility | Rory Bone | GSofA/Glasgow | £5,000 cash |
| RBS Female Entrepreneurship Award | Northern Frights | Laura Ripley | Open University in Scotland | £10,000 cash & mentoring |
| Cisco Future Tech Award | LastingAsset | Nanik Ramchandani | Edinburgh Napier | £10,000 cash & package business benefits |
| IBioIC Award | Concinnity Genetics | Jessica Birt | Edinburgh | £20,000 for the university where the project originated |
| CENSIS Award | CEXAL | Matteo Cese | Edinburgh | £5,000 for the university where the project originated |