News
Holyrood reception shines light on university innovation
Converge has been shining a light on the breakthrough innovations and ideas emerging from Scotland's universities with a reception in the Scottish Parliament.
80 people attended Converge's parliamentary reception on Tuesday 16 May including MSPs, university principals and representatives from across Scotland's entrepreneurial ecosystem. As well as celebrating some of our key achievements over the last 12 years, the reception provided an opportunity to showcase Converge alumni and their trail-blazing innovations to our assembled guests.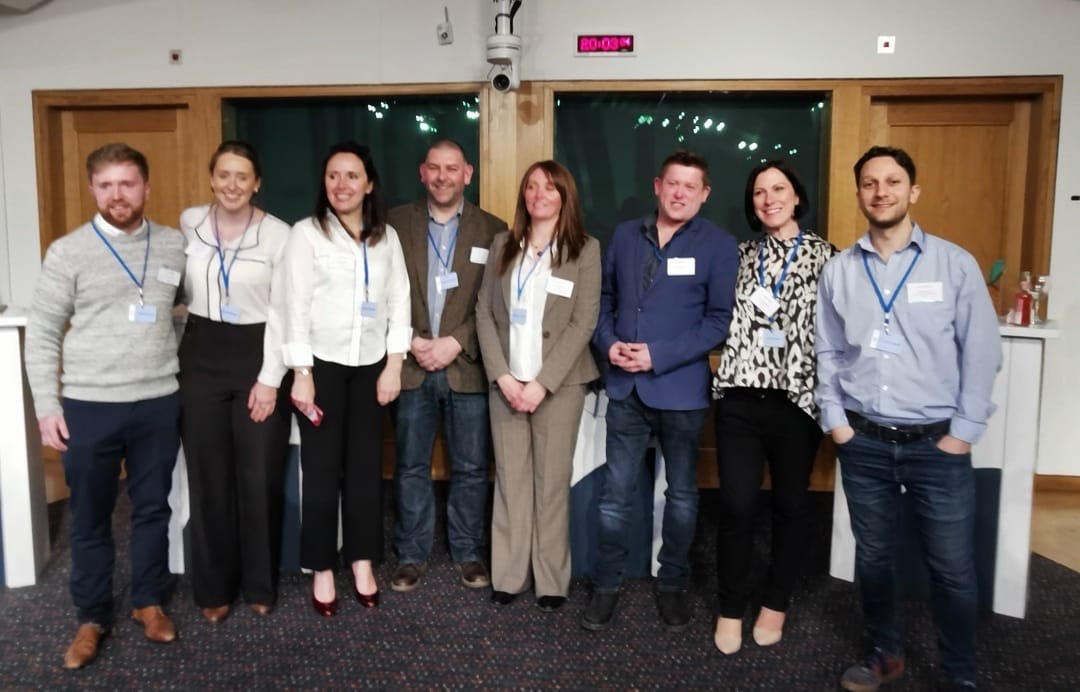 The reception, which was sponsored and chaired by Gordon Macdonald, MSP for Edinburgh Pentlands, featured an exhibition of previous Converge winners and runners-up including:
Ross O'Hanlon, Co-Founder and CTO of BioLiberty, an Edinburgh-based medtech company that recently secured £2.2million in funding to develop an assistive robotic product for stroke patients
Roma Gibb, a student nurse from the University of the Highlands and Islands who is developing a sleeping aid for patients with mobility issues
Rebecca Pick, Founder of Pick Protection, a lone-worker and employee protection company
Lorenzo Conti, Founder of Crover, an agri-tech start-up revolutionising bulk grain storage management with the world's first subterranean drone
In addition to the exhibition, the evening featured talks from Adam Brown, CEO of Strathclyde University data science spinout, Bellrock Technology, and Rebecca Goss, Co-Founder of X-Genix, a drug discovery business in the process of spinning out from the University of St Andrews. Both Adam and Rebecca occupy a special place in Converge's organisational timeline as they represent both the first and most recent recipients of the Converge Challenge prize.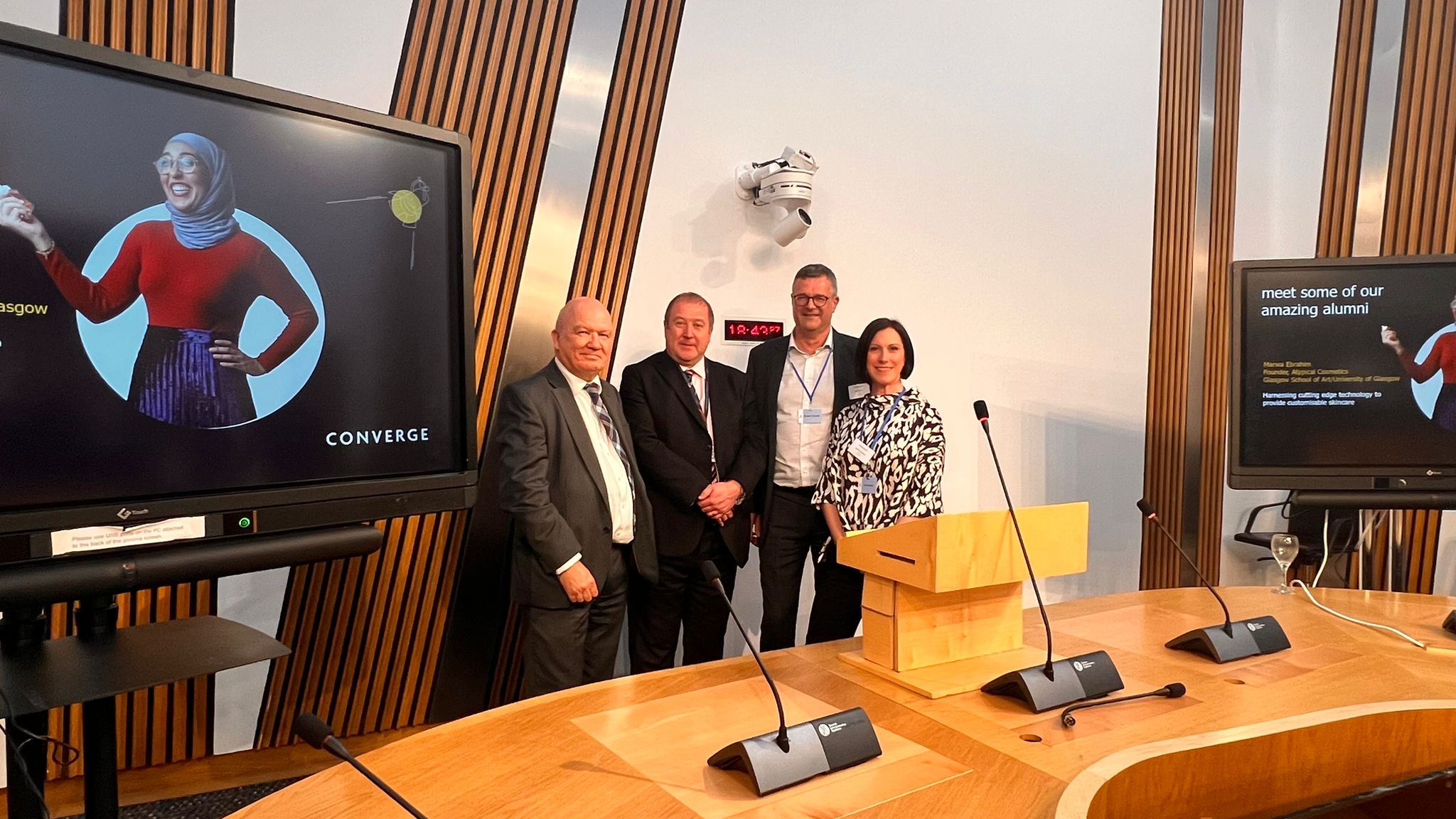 The assembled guests heard from Graeme Dey MSP, Minister for Higher and Further Education, who spoke about the importance of capitalising on the world-leading research of Scotland's universities to drive economic and social transformation. He mentioned the soon-to-be-published National Innovation Strategy which will set out the actions the Scottish Government will take to achieve that vision including ambitious and transformational programmes on cluster building, investment, productivity and commercialisation.
Dr Claudia Cavalluzzo, Converge Executive Director and Paul Atkinson, Converge Chair and Founding Partner of Venture Capital firm, Par Equity, also discussed the need for very early-stage seed funding to help build a healthy pipeline of start-ups and spinouts in Scotland with Converge leading the way in springboarding a new generation of transformational businesses that to date have raised over £300million in follow-on funding and created over 1,000 high value jobs.