Converge – at a glance
Converge is Scotland's springboard for university innovators. Funded by the Scottish Funding Council, Creative Scotland, all 18 Scottish universities and a network of industry partners, we help the next generation of academic innovators turn their research and ideas into commercially viable businesses.
Since our launch in 2011, we have supported the creation of 330+ companies including Elasmogen, Enterobiotix, Novosound and care-at-home technology platform, Current Health. While we are sector agnostic, our strongest performing sectors include technology and engineering; the creative industries and the life sciences.
Our most recent in-house data shows that we are making a big difference. Here are some of our achievements at a glance: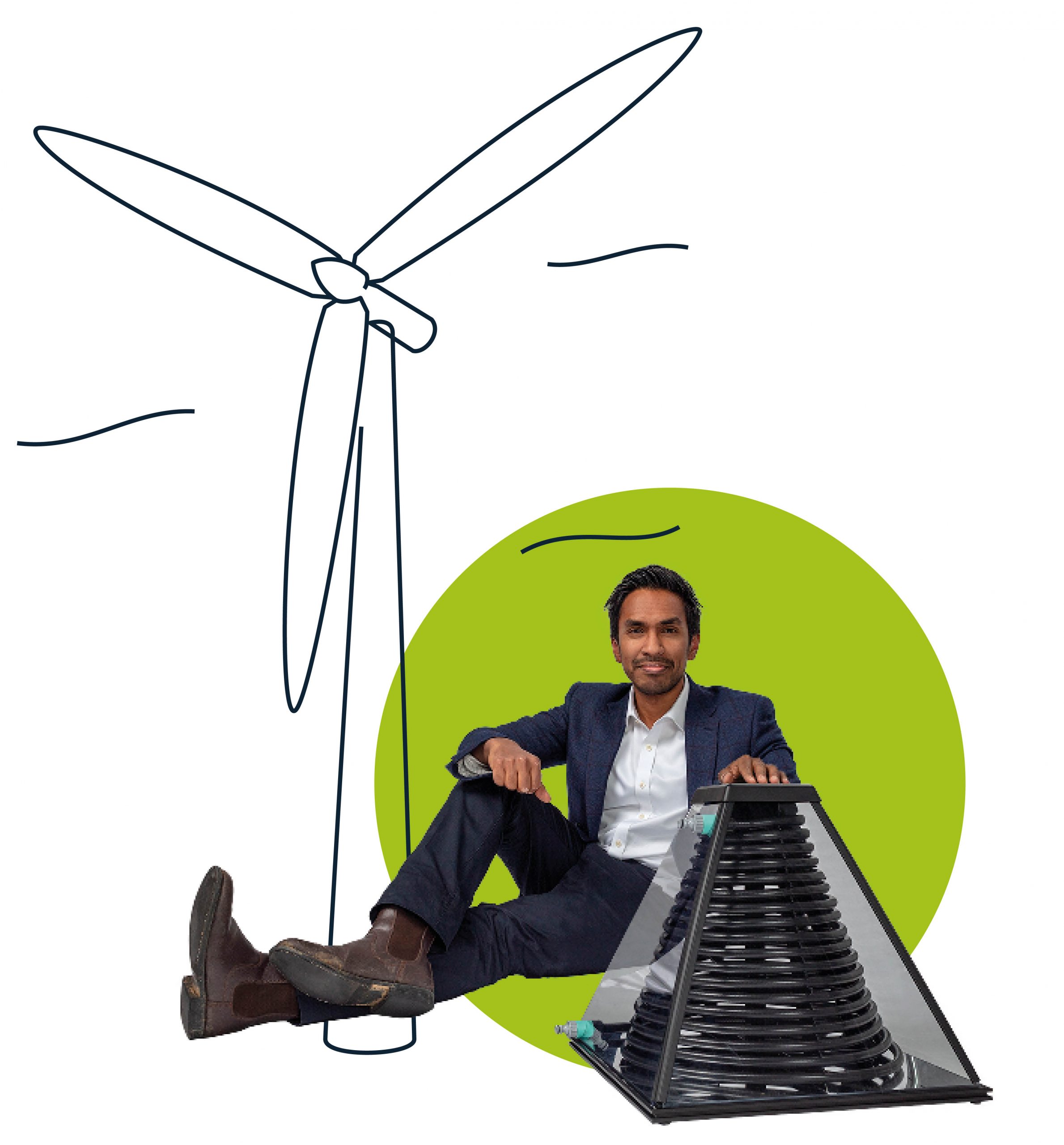 600
Aspiring entrepreneurs trained
76%
Overall survival rate
69%
3 year survival rate*
*UK national average is 40%
At Converge, we continue to buck the trend by attracting a high number of applications from ethnically diverse backgrounds.
34% of this year's Converge cohort identify as ethnically diverse  - well above the 9% average representation in Scottish universities.
Pre-pandemic, we were on track to achieve full gender parity with female entrepreneurs making up nearly half of all successful entries in 2019 (or 49%).
Following this setback, we are working hard to achieve gender balance and will not settle until we achieve 50:50.
As an outward-looking organisation, we are proud to attract a high percentage of international participants with over half of this year's Converge cohort originating from outside the UK.
Through our Net Zero Challenge - a category sponsored by low carbon energy giant, SSE - we are nurturing a new wave of climate-conscious entrepreneurs creating commercially viable, green business solutions and technologies to meet Scotland's ambitious energy transition goals.
This challenge is the culmination of our efforts to encourage entrepreneurs to tackle the climate emergency.
Alumni Showcase
Find out more about the Converge alumni who are exhibiting and speaking at our reception this evening.
Cisco helps seize the opportunities of tomorrow by proving that amazing things can happen when you connect the unconnected. An integral part of our DNA is creating long-lasting customer partnerships, working together to identify our customers' needs and provide solutions that fuel their success.
Nearly every Internet connection in the UK touches Cisco technology and we're investing in projects across Scotland to support innovation, from smart cities to transport, healthcare and manufacturing, to cyber-security and digital skills.
The Royal Bank of Scotland is a UK-based banking and financial services company, headquartered in Edinburgh. Royal Bank of Scotland has paved the way in banking since it was established nearly 300 years ago. From the world's first overdraft, and the first house purchase loan by a UK bank, to the first fully-fledged internet banking service, the bank has a history of using innovation to make banking easier for our customers.
Royal Bank launched its first mobile bank in 1946 and now has 20 mobile banks serving nearly 400 communities across Scotland. Royal Bank of Scotland has over two million customers in Scotland today, with over 120,000 business customers. These relationships are now enhanced by our Enterprise team who offer face to face support to customers the length and breadth of the country.
SIS Ventures, Scotland's leading impact investor, works with entrepreneurs committed to bringing positive change for the people and planet.
SIS Ventures is part of the Social Investment Scotland group, which has been providing impact-aligned investment and support for over two decades and deployed over £120m in 500+ social enterprises and mission-led businesses across the UK.
SIS Ventures is Converge's strategic partner for Impact, helping us and the companies coming through the programme to embed environmental, social and governance (ESG) principles in their operating standards.  By focussing on diversity and profit with purpose, together we will shape a more vibrant and cohesive economy and support greater social change.
We are a leading generator of renewable electricity and one of the largest electricity network companies in the UK.
We develop, own and operate low carbon infrastructure to support the zero-carbon transition. This includes onshore and offshore wind, hydro power, electricity transmission and distribution grids, and efficient gas-fired generation, alongside providing energy products and services for businesses, and we have interests across Great Britain and Northern Ireland, Republic of Ireland, Japan, Spain, Portugal, Denmark and Poland.
Our twin focus of practicality and inspiration is a strategy that has seen us through more than 70 years.
We are UK listed, employing 10,000 talented and skilled people and are real Living Wage and Fair Tax Mark accredited.
Because we're SSE, and we're for a better world of energy – for everyone.
BeyondHR is a progressive, independently-owned HR consultancy firm that helps organisations recruit, manage and safeguard their staff. We work for a range of start-ups, SMEs and larger corporates across Northern Ireland, Scotland and England, and our HR consultancy team boasts some of the most experienced consultants in the HR industry.
We are proud to be the chosen HR partner for over 400 start-ups and SMEs across Scotland and Northern Ireland providing a full range of HR support services.
We work across all industries and are respected for our pragmatic stance to problem solving and ensuring that we make the lives of our clients pain free by taking the stress out of HR issues while ensuring the best outcomes for their businesses.
The team at CT has an unrivalled knowledge of the Scottish investment and startup market. Our collaborative approach has a direct, positive impact on our clients – our award-winning team has a genuine interest in their growth ambitions.
From our market leading Entrepreneurial Tax team that offer advice on Enterprise Investment Schemes (EIS), Seed Enterprise Investment Schemes (SEIS), Enterprise Management Incentives (EMI) share schemes and Research & Development (R&D) Tax Relief, through to our digital solutions focused accounts team, we are here every step of the way to provide clients with honest advice and tech-savvy solutions.
Enterprises is the private investor engagement and ventures arm of CPI, a leading independent technology innovation centre and a founding member of the UK Government's High Value Manufacturing Catapult.
Enterprises stimulates impactful investment into early-stage deep tech companies, leveraging our world-class technical expertise, facilities and innovation network to benefit both investors and companies alike.
At Firefinch Software we create custom software and data science solutions, specialising in the Life Sciences sector.
The work we do varies from small proof-of-concept data analyses and prototype applications up to large systems which companies run their core business on every day.
Our clients are diverse and include instrument manufacturers, academic start-ups & spinoffs, and contract research & manufacturing organisations
Haseltine Lake Kempner LLP is one of the largest independent IP firms in Europe providing global services which span the whole spectrum of the IPR life span, from strategy through to filing and all the way through to litigation.
All of the firm's resources and expertise are exclusively dedicated to IP protection: safeguarding the inventions, creative designs, brand identities and other innovations of their clients, using patents, trademarks, registered and unregistered designs and copyright. Haseltine Lake Kempner is privileged to work with some of the most exciting and forward-looking businesses in the world which are at the forefront of innovation and product development in their various spheres. The firm currently has clients in over 50 countries, including the UK, US, China, Japan and all major European countries.
The firm's clients include large corporate entities, universities, research institutes, SMEs and early stage businesses across all sectors, all serviced from our offices in Glasgow, London, Munich, Bristol, Leeds, and Guangzhou (China).
i4 Product Design is an employee-owned company with a 20 year track record of working with start-ups and multinationals to deliver commercially successful products. 

Clients utilise the i4PD team to accelerate challenging roadmaps and/or innovate a way past technical challenges. The i4PD team achieve this by augmenting the size and capabilities of a client's internal team.

Our experienced engineers and creative design team work in partnership with clients throughout the product design and development process to ensure their products aren't just beautiful, they're brilliant too.
MBM Commercial is an award-winning commercial law firm that helps entrepreneurial businesses.
Many of our clients are going through significant growth, either by investment, acquisition or by international expansion. We are committed to helping our clients succeed and always aim to help make connections and add value wherever possible. The work that we do spans all sectors, and we are proud to represent many exciting businesses, ranging from small start-ups to large companies.
The firm provides a full range of commercial legal services, including corporate finance, commercial contracts, insolvency/restructuring, commercial property, dispute resolution, employment/HR and company administration.