Impact
BioLiberty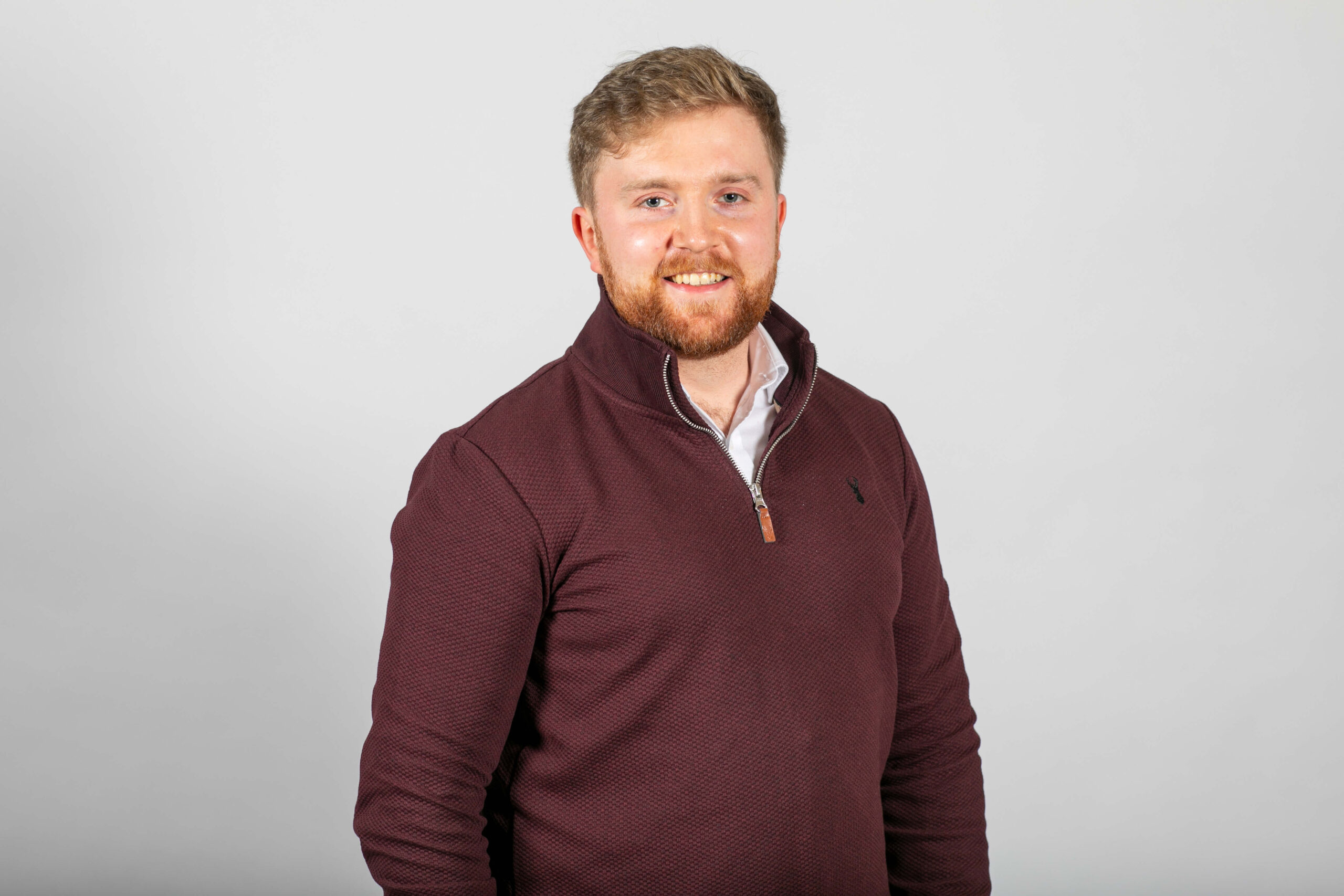 Most people spent lockdown baking banana bread, building back garden bars, or vegging to Netflix.
Ross O'Hanlon and his pals decided to start a company instead.
Ross had seen how wheelchairs, walking sticks, and other aids had helped his aunty to cope with the effects of multiple sclerosis (MS) on her legs.
But when MS began taking movement away from her arms, Ross's aunty felt she was losing her independence.
As an engineer, Ross recognised there were fewer aids to help people with MS adapt to the loss of arm movement.
He teamed up with fellow former University of Edinburgh engineering student Rowan Armstrong and childhood friend Shéa Quinn, who had studied mechanical engineering at Queen's University Belfast alongside product design engineer Conan Bradley.
Together, the quartet of engineers developed the prototype for Lifeglov, which uses a combination of soft robotics, signal processing, and machine learning to help wearers to grip and move their hands.
The four young engineers, who were only 23 at the time, set up their company, Bioliberty, in 2020 to bring Lifeglov to market.
During lockdown, they were spread across the UK, with Ross in Edinburgh, Rowan in London, Shéa in Belfast, and Conan in Derry.
"It was 14 months before the four of us met in real life – we'd already had to have two Christmas parties on Zoom," laughs Conan.
Talking to medics in both Scotland and Northern Ireland, the engineers realised quickly that, while Lifeglov had the potential to help people with MS and other neurodegenerative conditions, the glove could also benefit people recovering from strokes.
The National Institute of Clinical Excellence (Nice) recently upgraded its recommendation for stroke rehabilitation from 45 minutes of repetitive movements each day to three hours.
"Most hospitals tell us they were struggling to hit the 45-minute target, let alone three hours," Conan explains.
Bioliberty is developing Lifeglov so that it can be used by patients when they are in hospitals and when they go home.
The software used alongside the glove allows physiotherapists and occupational therapists to give patients tailored rehabilitation exercises to help them recover movement in their hands or prevent their condition getting worse.
Bioliberty has raised £3.5 million through private equity and grants so far, including £2.35 million in its seed funding round, which involved Archangels and Eos Advisory – marking the first time the two business angel syndicates had invested alongside each other – as well as Hanna Capital SEZC, one of the company's earliest backers.
That cash allowed the company to grow its team to 14 people and speed-up the development of its prototype, which it aims to begin testing at hospitals in the United States in 2024.
The business also aims to complete its Series A funding round to accelerate its growth.
"The support we've received from the whole entrepreneurial ecosystem in Scotland has been fantastic," adds Conan.
"The ecosystem is really well developed here and meant Shéa and I felt secure moving from Northern Ireland to work in Scotland."
Bioliberty won Converge's 2021 Impact Challenge and used its £30,000 cash prize as part of the match funding it needed to secure a smart grant from Scottish Enterprise.
"You don't know what you don't know and so Converge helped us to fill in those gaps – we're still in touch with other members of our cohort, and still use some of the advisors we met during the process," says Conan.