News
Press Releases
University of St Andrews Project Crowned KickStart 2020 Winner!
An environmental monitoring company that provides low-cost, real-time pesticide sensing in water has won the top prize of £10,000 at the 2020 KickStart Awards.
F-Sense founded by Ross Gillanders, a senior research fellow from the School of Physics and Astronomy at the University of St Andrews, aims to address the pressing global issue of pesticide contamination of drinking water.
Current methods of detecting pesticides in water are time-consuming and expensive and involve grab-sampling and lab-testing far from the original site. Ross's concept is an in-situ monitoring platform consisting of a portable, optical sensor that can be networked to form a wireless 'net' in a reservoir, river or loch for real-time detection. With results available in just a matter of minutes, F-Sense could help to reduce the impact of contamination events on public health.
Runners-up, winning £5,000, are Fraser Stewart and Bartosz Soltowski, two University of Strathclyde students, with Connex Solar. The team has created Energy Box, a smart controller with the capacity to interconnect off-grid assets to form microgrids. For people living in areas of the world with no access to electricity – estimated at around 1.1 billion people globally – off-grid electrification solutions have been nothing short of revolutionary. Microgrids offer a further opportunity by enabling peer-to-peer electricity sharing.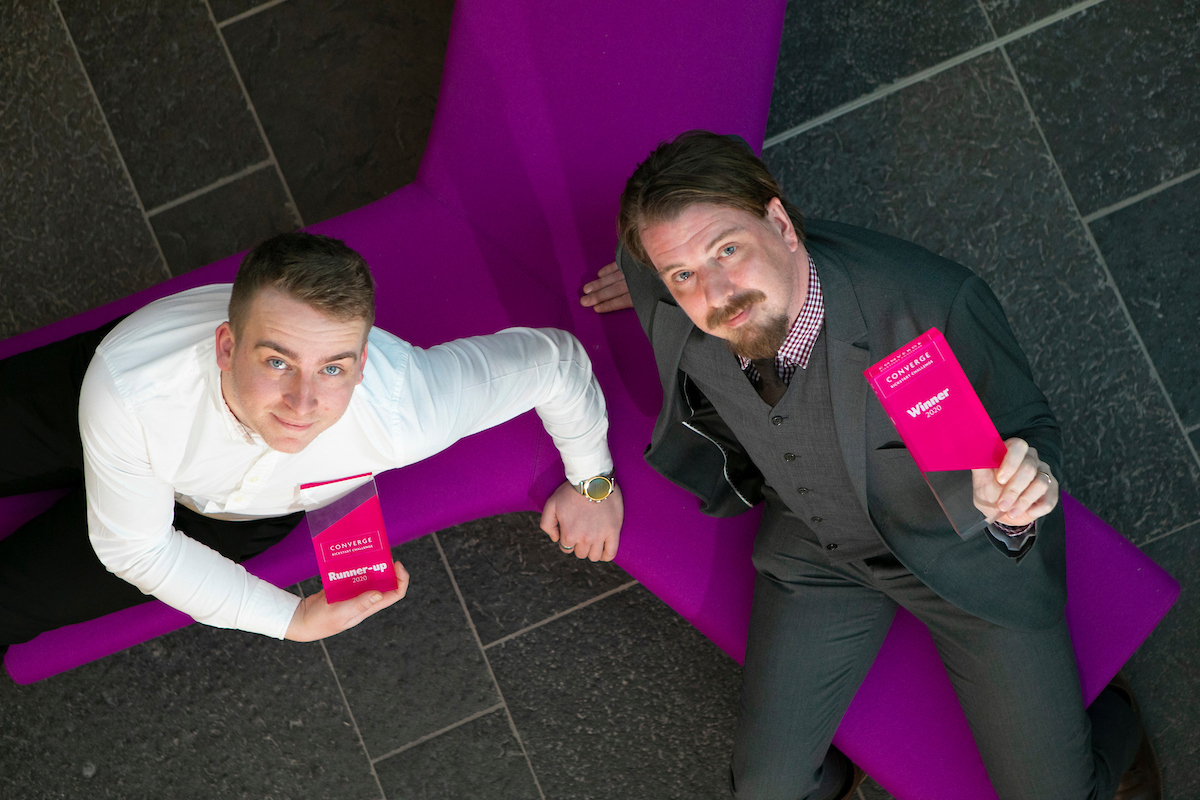 Howard Moshtael of SmartScroll, an innovative digital reading experience that makes text mimic how your eyes read, won the audience's vote for Best Pitch.
Speaking at the KickStart Awards, Claudia Cavalluzzo, Director of Converge said:
"Each year we are amazed at the quality and creativity of the submissions that we receive for KickStart. From aquaculture, the life sciences, renewables and healthcare to the creative industries, the diversity of this year's ideas has been astonishing and our ten finalists, whittled down from over 120 applications, should be incredibly proud of themselves.
Through the KickStart Programme we aim to identify and support ideas that show the greatest growth potential, innovation and creativity. This year's winners embody each one of those qualities and we can't wait to see how their businesses develop. Huge congratulations to you all!"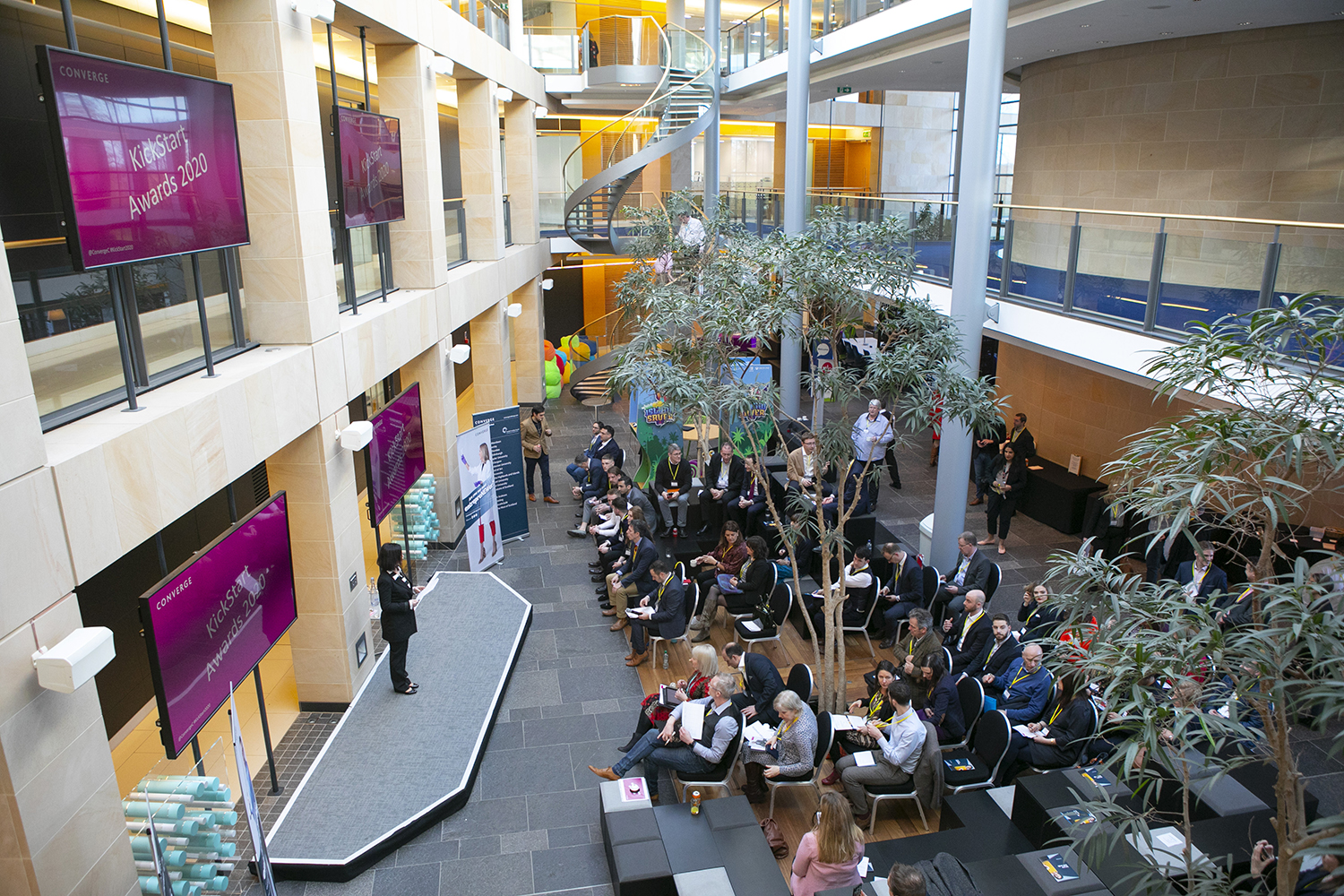 This year's KickStart sponsors, The Royal Bank of Scotland, hosted the 2020 awards ceremony at their Gogarburn headquarters in Edinburgh. Guests included knowledge exchange and technology transfer staff from across Scotland's universities, Converge partners and Converge alumni. Alireza Abbassi Monjezi, Founder of Waterwhelm and winner of KickStart 2019 provided the keynote address.